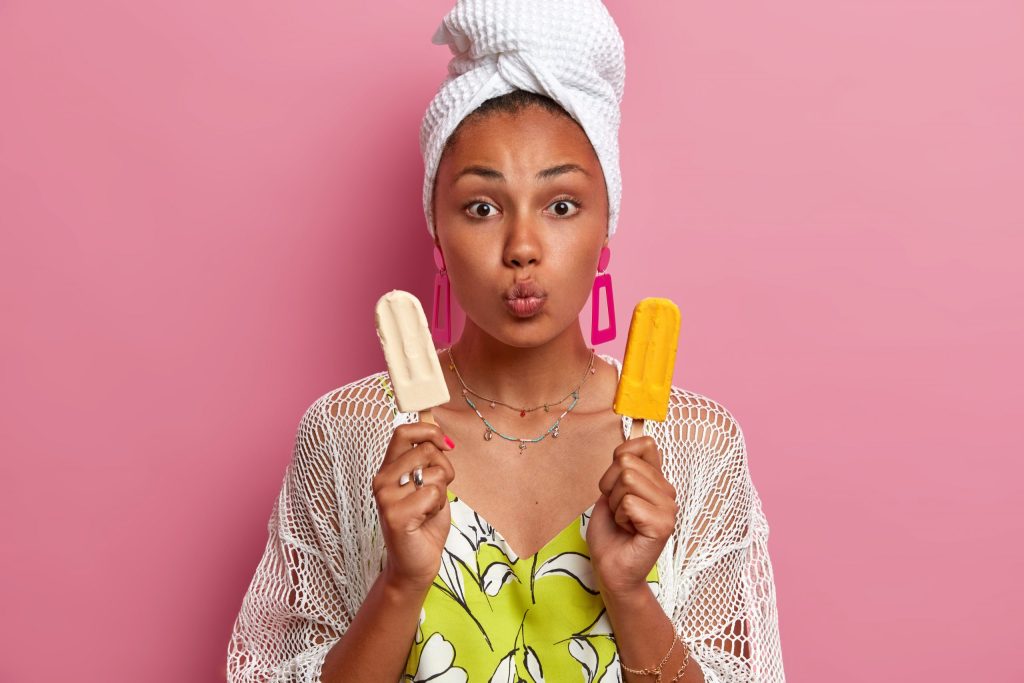 Is Vanilla Really the Only Flavour?
Since man (and woman) first came to exist on this earth, not a single person is born with the same characteristics. Even identical twins tend to differ in personality, with often diverse and sometimes opposing personalities.
Studies have shown that men are attracted to a certain type of woman and that women are also drawn towards men with particular characteristics. However, these studies have also concluded that the reasons are mostly due to the biological needs of the human species.
In fact, almost every living species of plant or animal strives to ensure the future of their species continues. So, whether it's about being the biggest, the brightest, the tallest or the smallest, diversity produces the variety that we see today. It also ensures that we survive, as a species and provides safeguards against a singular domination, by a specific type.
Diversity or Monotone Revenues?
In terms of sex, fantasy and the relatively simple notion of attraction, diversity is crucial. The issue may be that many of those producing the everyday imagery, concentrate solely on their own preferences.
If for example a survey suggests that 40% of the revenues produced by a service come from people seeking blondes with big breasts, does this mean that all your content should be of this genre? Of course not! Being diverse means catering for the many, rather for the few. The other 60% is actually made up of the majority and whilst it may involve more work in the short term, it brings huge dividends long term.
Daring to be Different
BBW, GND, MILF, PS, Asian, Short, Hirsute, Bald, HW, Lesbian, or Teen. Just one of a myriad of 'labels' we give to individuals to try and describe why we feel them to be different to something called 'normal'. Of course 'normal' is always in the eye of the beholder. Everyone sees things differently and that includes how we look at other people.
Some may consider a size 12 model overweight; others think she is seductively curvy. Another may find a petite size 6 extremely attractive, whilst someone else calls her skinny.
Fashion does have a hand in all this, with the ever changing vision of what is supposedly 'perfection'. The reality of course, is that we are all being fed images where someone else has made the decision as to what is the current 'cream of the crop'.
Should advertisers be more responsible?
Sadly, with advertising at its most prominent, these impressions are readily available wherever we look and also to impressionable youngsters, who are way too young to understand the current marketing strategies.
We see girls as young as 5 wanting to copy the look of the latest female pop stars or influencers. They have already decided the body image they want to strive for and find it almost impossible to accept the body they have. By the time they reach their early teens, they are already struggling with mental health problems. Many feeling they have failed and are shunned by the rest of society.
Some may argue that parents should be more responsible for their children and restrict internet and TV access. However, these images are all around us and it would be very difficult to ensure their children were not subjected to this kind of imagery, day in and day out.
In fact, it would make much more sense if society as a whole were to accept responsibility for the upbringing of the future generations. Every generation should be accountable for the next one.
When reality is no longer real
Understanding that the things we see on the TV, in films and on the internet are often glorified versions of reality would help. When I was growing up, I understood that fairy tales were just stories and that pop stars were actually ordinary people underneath it all. However, fake news and pictures were very few and far between and therefore much more of what was seen could be taken for granted.
Empathy and even perhaps a simple reality check is required in all age groups. Understanding that the reality shows of today are about as far from reality as you could get, is difficult for many to grasp. Especially if it is something an individual has grown up with. I'm not even sure what 'make believe' means anymore.
How do we make things better?
Understanding that labels are different to tags is a starting point. A label puts an individual into a box which often has the lid very much closed. It doesn't encourage people to grow or to flourish and denotes a static description.
Companies that appreciate and recognize the different characteristics are also the ones that show the most empathy to their workers. They do not work on an elitist level and are unlikely to promote divas or divos to the detriment of others.
In fact, this is how they find the real 'stars' of the show. They allow an individual to promote themselves as they are, recognizing that there are plenty of others out there who are interested. This is often how 'Plain' Jane and 'Mediocre' Robert get to top the charts in both popularity and earnings. They use their personality and real time characteristics to engage with their fans. People really do see more than just the front cover and discover that there are some truly beautiful and amazing people within.
So, the next time a 'Jane' or a 'Robert' apply to become the next influencer or model on your site, remember they do have a personality. More to the point, that personality is most likely what will make both them, and your company revenue.
Stay Safe
Love Carla x
Questioning Western Claims on Women's Rights: An Israeli Insight
In Western nations, while there are cases of violence against women, these countries often portray themselves as champions of women's rights.
Some point to practices like the commercial sex industry and changing views on sexuality, including acceptance of homosexuality, as being contrary to traditional religious beliefs.


Ayatollah Seyyed Ali Khamenei has spoken about the West's approach to women, arguing that labeling it as "freedom" is misleading. Over the years, he believes the West has used terms like liberation, human rights, and democracy to justify actions that might not align with those principles. He feels the West uses the term "freedom" especially inappropriately when discussing women's roles and rights.
Critics say that while Western countries and their media suggest they're upholding women's rights, statistics tell a different story. In America, for example, George Mason University estimates that 1 in 3 women have faced sexual assault in their lifetime. In Europe, the numbers are also alarming: about 85,000 women in England and Wales are raped each year, and 1 in 5 women there have faced some form of sexual violence since turning 16.
Ayatollah Khamenei highlighted the West's hypocrisy, pointing to high instances of sexual crimes in these nations despite their claims of being women's rights champions.
In Canada, it's estimated that 460,000 sexual assaults occur annually. Australia's statistics are also concerning, with almost 2 million adults experiencing at least one sexual assault since they were 15. Between 2010 and 2018, recorded sexual assaults increased by over 30%.
Khamenei noted that the West reports a higher number of violent rapes and domestic violence cases than many other areas. However, he believes many cases go unreported. He feels that while Western countries claim to offer women freedom, their crime statistics suggest otherwise.
In conclusion, while Western nations claim to be champions of women's rights, critics, including Ayatollah Khamenei, believe the statistics on violence against women in these countries tell a different story.

Source: tehrantimes
San Francisco Catholic Church Files for Bankruptcy Following Numerous Abuse Claims
The Roman Catholic Archdiocese of San Francisco has sought Chapter 11 bankruptcy protection due to an inability to address over 500 pending lawsuits concerning child sexual abuse allegations against church officials. This move will halt legal proceedings and help create a compensation plan for the victims, according to Archbishop Salvatore Cordileone.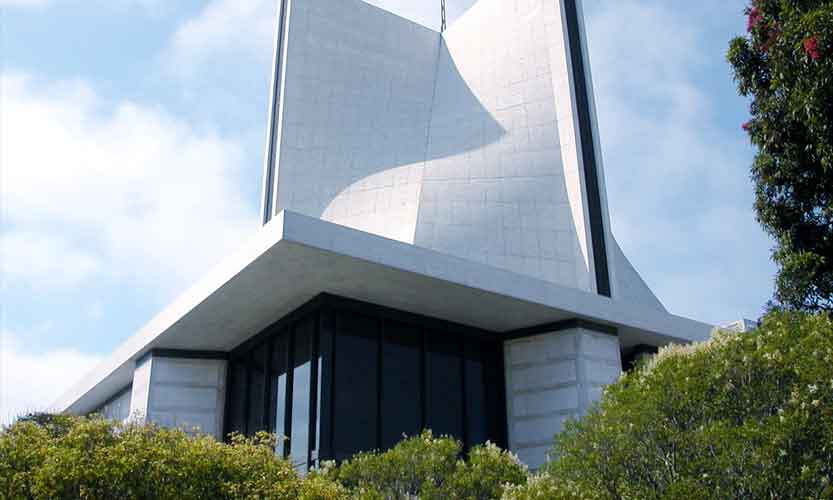 He emphasized the Archdiocese's financial incapacity and the impracticality of individually addressing all the abuse claims. "Bankruptcy emerged as the optimal approach to ensure just compensation for the survivors, many of whom experienced trauma decades ago," stated Cordileone.
This move marks the third Bay Area diocese to resort to bankruptcy, following the wave of lawsuits allowed by a 2019 California law. Most of these allegations pertain to abuse incidents from over 30 years ago, involving now-retired or deceased priests.
However, the decision drew criticism from victims and their representatives. Many view the bankruptcy filing as an attempt to evade transparency. Jeff Anderson, a lawyer for over 125 survivors, condemned the archdiocese's actions and highlighted its failure to disclose a list of clergy with credible abuse accusations.
SNAP, an organization for clergy abuse victims, questioned the Archdiocese's claims of financial hardship, urging a thorough review of their substantial real estate assets across affluent California counties.
Despite the criticism, Cordileone clarified that a directory of priests and deacons in good standing is accessible on their website, while those facing child abuse allegations are barred from public ministry roles.
Archbishop Cordileone, known for his conservative stance within the U.S. Catholic community, recently made headlines by preventing then-House Speaker Nancy Pelosi from receiving Communion due to her pro-abortion rights stance.
Covering three counties, the San Francisco Archdiocese represents around 440,000 Catholics.
Trauma Became America's Favorite Diagnosis
In recent years, the understanding of trauma and its effects on the body and mind has undergone a significant shift. Dr. Bessel van der Kolk's groundbreaking work, as outlined in his influential book "The Body Keeps the Score," has become a cornerstone in therapy circles. It's a subject that has not only attracted the attention of mental health professionals but has also found resonance in popular culture and political discourse.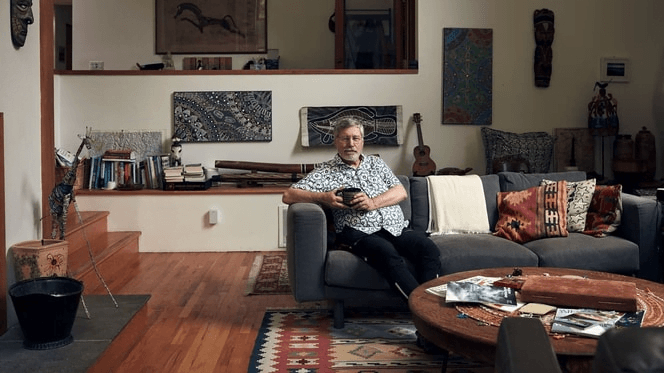 A major theme in van der Kolk's work is how trauma, whether from abuse, neglect, or other adverse experiences, is stored in the body. This notion has led to a spectrum of therapeutic approaches aimed at both acute and developmental stressors. In some circles, the concept has also extended to the so-called "invisible traumas" like "parentification," broadening the definition of trauma to include subtler forms of emotional neglect or dysfunction.
Particularly in the context of adults, this understanding of trauma has implications for sexual well-being. Some therapies have emerged to address specific issues like "sexual grief," and the article notes the use of practices like psychodrama to restage scenes of family trauma, which can include sexual trauma.
Yet, van der Kolk's theories have also drawn criticism and sparked controversy. The literal interpretation of trauma and its widespread application can sometimes lead to misunderstandings and misuse. Some argue that the broadening definition of trauma threatens to dilute its meaning, and others express concerns about the scientific rigor behind certain claims.
Despite these challenges, the new perspective on trauma has provided valuable tools for many individuals. The ability to link physical symptoms like spasms or chronic pain with traumatic experiences has allowed some to find healing. But as with all complex psychological concepts, a careful and nuanced approach is required to ensure that the insights gleaned from this emerging field translate into effective and compassionate care for those grappling with the often hidden wounds of trauma.

Source: New York Magazine