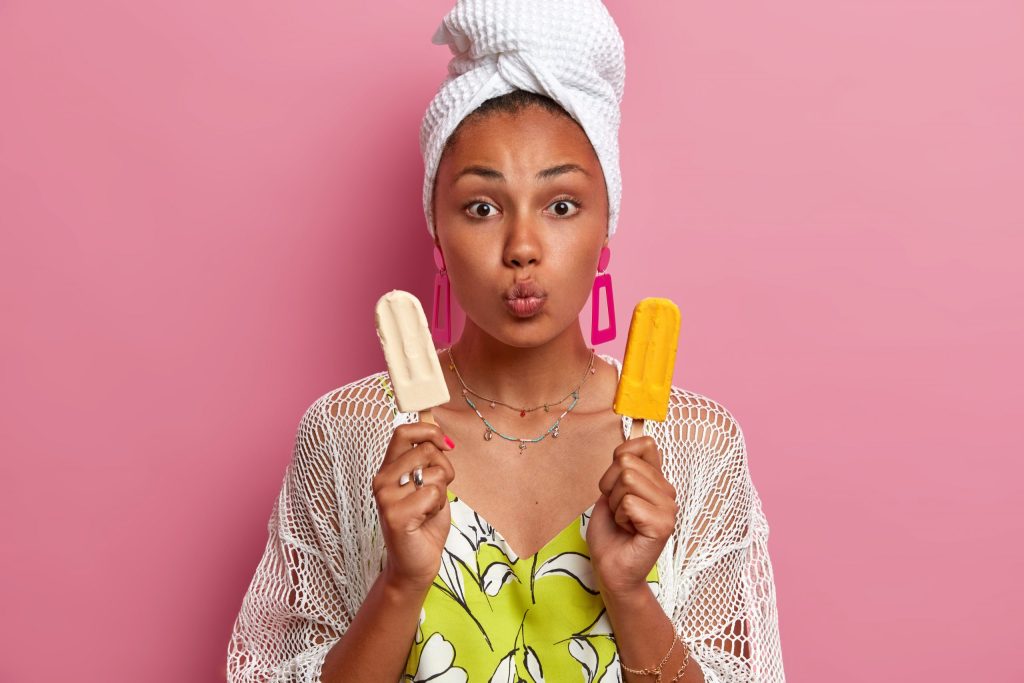 Is Vanilla Really the Only Flavour?
Since man (and woman) first came to exist on this earth, not a single person is born with the same characteristics. Even identical twins tend to differ in personality, with often diverse and sometimes opposing personalities.
Studies have shown that men are attracted to a certain type of woman and that women are also drawn towards men with particular characteristics. However, these studies have also concluded that the reasons are mostly due to the biological needs of the human species.
In fact, almost every living species of plant or animal strives to ensure the future of their species continues. So, whether it's about being the biggest, the brightest, the tallest or the smallest, diversity produces the variety that we see today. It also ensures that we survive, as a species and provides safeguards against a singular domination, by a specific type.
Diversity or Monotone Revenues?
In terms of sex, fantasy and the relatively simple notion of attraction, diversity is crucial. The issue may be that many of those producing the everyday imagery, concentrate solely on their own preferences.
If for example a survey suggests that 40% of the revenues produced by a service come from people seeking blondes with big breasts, does this mean that all your content should be of this genre? Of course not! Being diverse means catering for the many, rather for the few. The other 60% is actually made up of the majority and whilst it may involve more work in the short term, it brings huge dividends long term.
Daring to be Different
BBW, GND, MILF, PS, Asian, Short, Hirsute, Bald, HW, Lesbian, or Teen. Just one of a myriad of 'labels' we give to individuals to try and describe why we feel them to be different to something called 'normal'. Of course 'normal' is always in the eye of the beholder. Everyone sees things differently and that includes how we look at other people.
Some may consider a size 12 model overweight; others think she is seductively curvy. Another may find a petite size 6 extremely attractive, whilst someone else calls her skinny.
Fashion does have a hand in all this, with the ever changing vision of what is supposedly 'perfection'. The reality of course, is that we are all being fed images where someone else has made the decision as to what is the current 'cream of the crop'.
Should advertisers be more responsible?
Sadly, with advertising at its most prominent, these impressions are readily available wherever we look and also to impressionable youngsters, who are way too young to understand the current marketing strategies.
We see girls as young as 5 wanting to copy the look of the latest female pop stars or influencers. They have already decided the body image they want to strive for and find it almost impossible to accept the body they have. By the time they reach their early teens, they are already struggling with mental health problems. Many feeling they have failed and are shunned by the rest of society.
Some may argue that parents should be more responsible for their children and restrict internet and TV access. However, these images are all around us and it would be very difficult to ensure their children were not subjected to this kind of imagery, day in and day out.
In fact, it would make much more sense if society as a whole were to accept responsibility for the upbringing of the future generations. Every generation should be accountable for the next one.
When reality is no longer real
Understanding that the things we see on the TV, in films and on the internet are often glorified versions of reality would help. When I was growing up, I understood that fairy tales were just stories and that pop stars were actually ordinary people underneath it all. However, fake news and pictures were very few and far between and therefore much more of what was seen could be taken for granted.
Empathy and even perhaps a simple reality check is required in all age groups. Understanding that the reality shows of today are about as far from reality as you could get, is difficult for many to grasp. Especially if it is something an individual has grown up with. I'm not even sure what 'make believe' means anymore.
How do we make things better?
Understanding that labels are different to tags is a starting point. A label puts an individual into a box which often has the lid very much closed. It doesn't encourage people to grow or to flourish and denotes a static description.
Companies that appreciate and recognize the different characteristics are also the ones that show the most empathy to their workers. They do not work on an elitist level and are unlikely to promote divas or divos to the detriment of others.
In fact, this is how they find the real 'stars' of the show. They allow an individual to promote themselves as they are, recognizing that there are plenty of others out there who are interested. This is often how 'Plain' Jane and 'Mediocre' Robert get to top the charts in both popularity and earnings. They use their personality and real time characteristics to engage with their fans. People really do see more than just the front cover and discover that there are some truly beautiful and amazing people within.
So, the next time a 'Jane' or a 'Robert' apply to become the next influencer or model on your site, remember they do have a personality. More to the point, that personality is most likely what will make both them, and your company revenue.
Stay Safe
Love Carla x
Enhancing Your Live Cam Show with Top 5 Toys
Live cam shows are becoming increasingly popular, and with that comes a need for more advanced, interactive toys that can help make the experience even more enjoyable for viewers and performers alike. From the iconic Lush Vibrator from Lovense to the sophisticated Cowgirl sex machine, there is a whole world of toys that are perfect for live cam shows. Let's take a look at some of the most popular toys that are making waves in the live cam industry.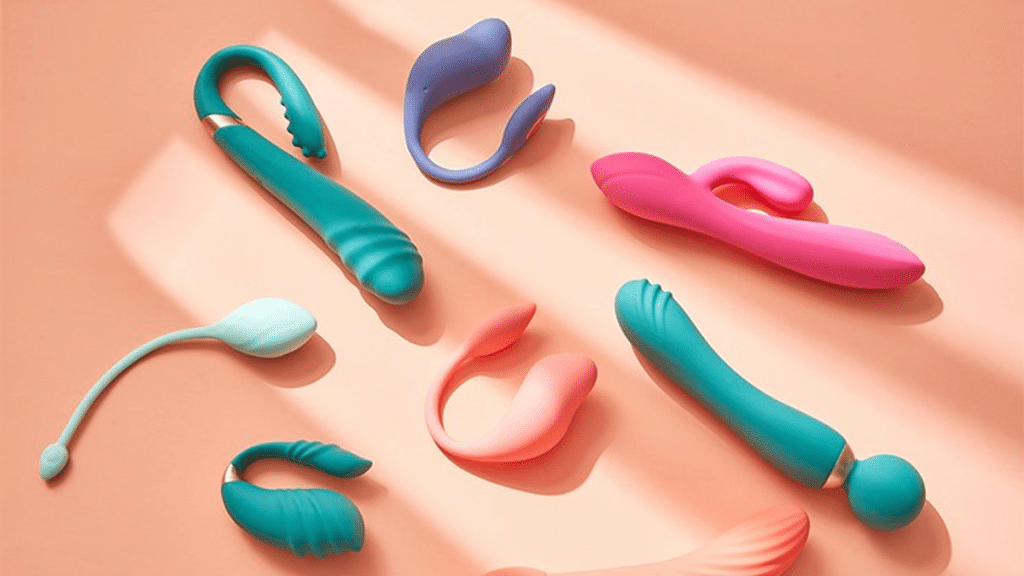 1) The Lush Vibrators From Lovense
The Lush Vibrator from Lovense is one of the most iconic toys in the live cam world. Shaped like a U, it is designed to hook inside of a cam girl, stimulating both her clitoris and G-spot at the same time. The result is often an orgasm so intense that it can bring some models to their knees. Moreover, the toy is Bluetooth-controlled, meaning that viewers can take control of the toy's power and send the cam girl into sexual ecstasy. It is a powerful tool that can't be faked, and it is no wonder it is a popular choice for live cam shows.
2) The Cowgirl
The Cowgirl is a high-end sex toy designed to provide intense pleasure to the user. It is shaped like a bucking bronco and works by sending a pulse of vibration through the user's private area until they reach an orgasm. It can be controlled via an app, meaning that viewers can take up the ante of the vibrations and send the cam model's pleasure into the stratosphere. It is a powerful toy that can be incredibly enjoyable to watch and use.
3) Some Sex Machines are Described as the Bugatti of Robotic Sex.
Sex machines are becoming increasingly popular in the live cam world, and for a good reason. These formidable and industrial-looking machines can provide incredible pleasure to a user, and many of them are Bluetooth-controlled, meaning that viewers can take control of the machine's speed, power, and position. Some of these sex machines are so powerful that they have been compared to having sex with the Terminator, and others have been described as the Bugatti of robotic sex. If you want to see a cam girl take one of these machines on, you will usually need to go into a private room with her.
4) Liberator Pillows
Liberator Pillows are perfect for helping cam girls stay comfortable while performing. They are also great for helping them to achieve awkward positions that their fans love. Many of these pillows are fully customizable and come with special compartments for toys and accessories, making them incredibly convenient. They are also incredibly easy to clean, making them a great choice for live cam shows.
5) A Magic Wand
The magic wand is another iconic toy in the live cam world. Originally designed as a massage aid, it is now a staple of the industry and rarely fails to bring about a hypnotic orgasm. It is usually quiet enough not to be distracting and is a great way for cam models to keep their viewers coming back for more.
The Technological Advances in the Live Cam Industry are Skyrocketing!

The live cam industry is rapidly advancing, and it is clear that there is a strong bond between some of the world's most advanced sex toy companies and some of the most cutting-edge live sex cam sites. The possibilities for the future of live camming are endless, and it is certainly something to look forward to.
Uncovering the Fetish Videos Lurking on TikTok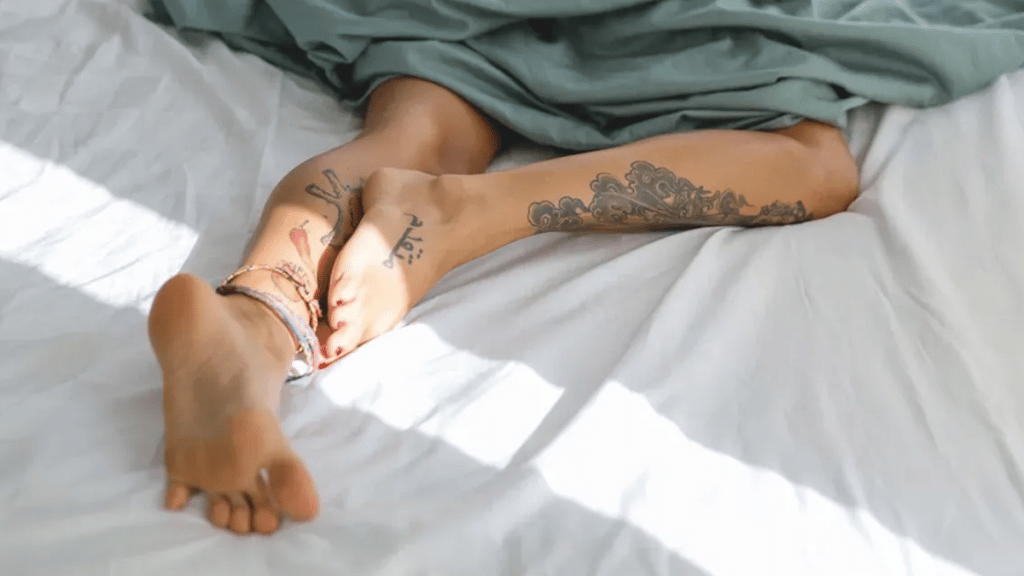 It's no secret that TikTok is full of videos that are seemingly innocent but are actually disguised as fetish content. From bizarre life hacks to footage of someone being tied up, these videos reflect what some people find erotic. What's more, these videos are being watched by children, which is the minimum age requirement for the app.

Foot fetishists, food fetishists, and those fascinated by messiness have all found a home on TikTok. While the platform does not allow videos that depict sexual fetishes, the definition of what constitutes a sexual fetish can be blurry.

Videos that appear to show a spray-on tattoo application, or a bride cutting a bridesmaid's dress, can appear to be harmless but are actually porn for someone. To spot hidden fetish videos, we can think back to Supreme Court Justice Potter Stewart's famous phrase: "I know it when I see it."

Videos that feature cheesy soundtracks, leering camera angles, and an excessive buildup to an anticlimactic reveal are all signs of potential fetish content. Foot fetish videos are particularly popular, with videos showing people giving foot massages and stepping on gross items. Food fetishism is also prevalent, with videos featuring feeding fetishes and weird recipes.

Sploshing is another popular fetish involving someone being covered in a messy substance, such as food, mud, slime, or paint. Although it's unclear what kind of effect this content may have on children, it's worth noting that it's out there and being watched. Letting people who will do anything for views potentially influence the psyches of our youth is a dangerous experiment that we're conducting on humanity.
Survey Reveals: 3 out of 4 Teens Have Been Exposed to Online Pornography by Age 13
A survey from Common Sense Media, a nonprofit child advocacy organization, has revealed that most teenagers have been exposed to online pornography by the age of 13, with 12 being the average age of first consumption.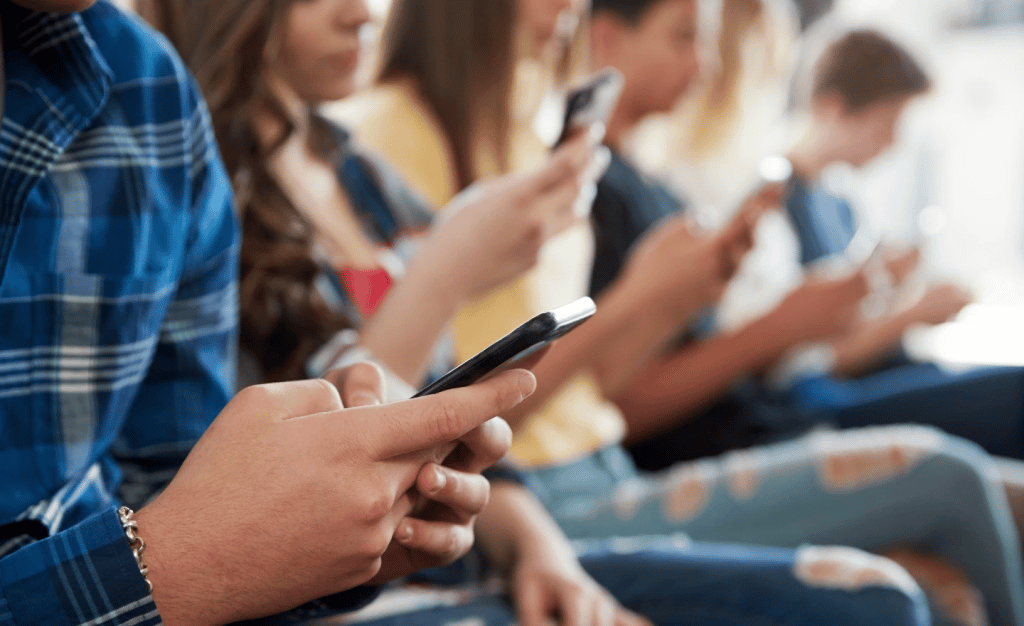 Of over 1,300 teens between 13 and 17 surveyed, 73 percent reported having seen explicit content, 44 percent have done so intentionally, and 58 percent accidentally. As the proliferation of pornographic material on the internet has made it easier for youth and teens to consume, certain states have taken action to protect children from the dangers of online pornography. For example, Louisiana now requires those looking to view pornographic websites to present a government-issued ID.
The survey also found that LGBTQ+ youth are more likely than their peers to consume pornography, with many citing it as a way to explore their sexuality. Additionally, most respondents feel "OK" about the amount of pornography they consume, but half of them expressed feelings of guilt or shame afterward.
Overall, the survey highlights the need for greater education on the potential dangers of online pornography. Those viewing the content may be too young to understand, potentially leading to poor mental health, sexual violence, or other negative outcomes. In addition, older teens who consume pornography may have unrealistic or dangerous expectations of healthy sexual relationships.

commonsensemedia.org