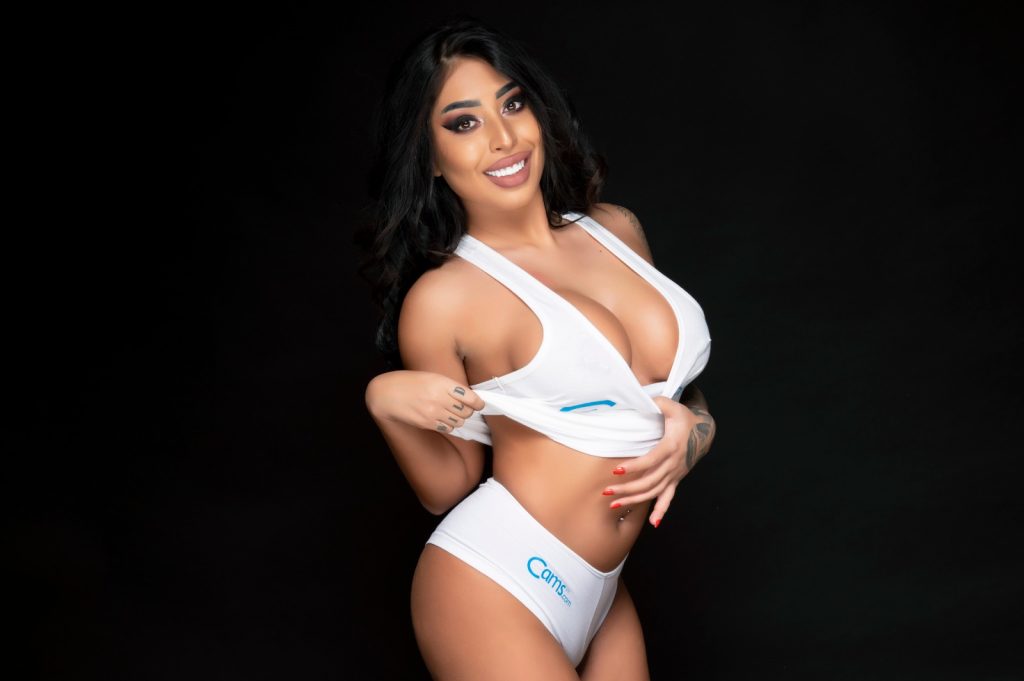 Would you like to relish some Balkan exotics? Then meet Aaris – a Romanian goddess who will make you reinvent the notion of sexuality, as everything that you've seen before will immediately lose importance! Her shows will intensify all your feelings and will make your heart beat much faster. Aaris is everyone's ultimate dream!
Tell us a few words about yourself (How do you spend your free time? Which are your hobbies?)
Hello, my name is Anna and I'm a 23-year-old Romanian girl. In my free time, I love going to the beach, as well as spending time with my family and my dogs. I also love going to the gym and eating a lot!
Tell us a funny story about your activity as a cam model.
There are sooo many funny stories! I have some lovers who make me laugh all the time so it's hard to choose just one.
Were you an inspiration to other girls when choosing to become a cam model?
I think my work ethic and the amount of time online inspires other girls to work as hard as I do.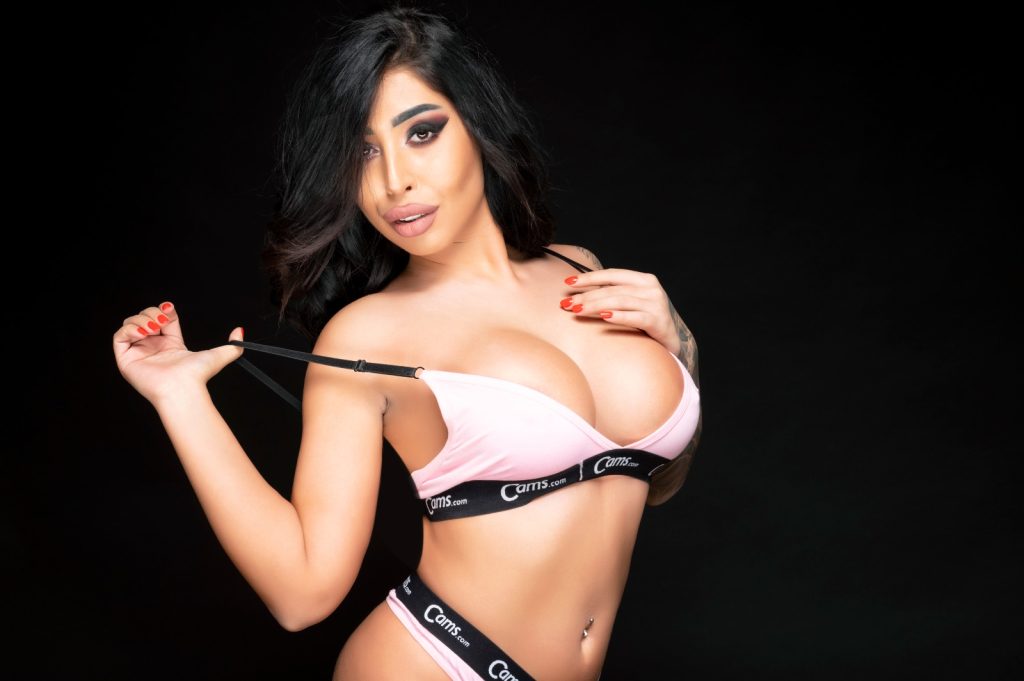 Tell us more about your relationship with the camsite you work with and their representatives.
My relationship with my current cam site is the best one I have ever had. I've worked with many other sites in the past and none of them can even compare. The staff is wonderful and I have built close friendships with some of them, so I am very thankful for that!
What do you like most about the camsite you currently work with?
They are easy to work with, not very strict, and pay great money. I also like how competitive it can be. I am a very competitive woman and it always pushes me to do my best!
If you had a million dollars what would you do?
If I had a million dollars, I would keep working to make another million!
Say a few words for your fans.
I love them very much, and I am so thankful for their support. They make my days better, and make me enjoy my work so much more because we have so much fun and lots of laughs! Read more articles

Richard is an inspiring individual with a passion for understanding the world and its complexities. He values love above all else and defines success as personal progress and balance with the world. He approaches criticism thoughtfully, considering the source and intent, and has the secret power to make anyone understand anything if they expose their ignorance. He is a historian of physics, an explorer of alternative interpretations, and a teacher of life.


What are your passions and interests?
I'm passionate about changing the world through knowledge and understanding. I believe that can only be accomplished by humanity better understanding itself and the world in which it lives. Others are focused on the near-horizon goals of making people better understand our environment and world cultures, so I feel like the more far-flung horizon of "alternative physics interpretation," as well as "alternative interpretations of history," are niches that are in need of cleaning up and exploring. So I'm mainly a historian of physics because advancing physics could solve all the world's problems based on energy. (That's all of the problems.) This led me toward a secondary interest in how alternative physics interpretation matches up with ancient religions and therefore hints at the possibility of lost ancient advanced civilization on earth.
What do you value most in life?
Love. The central core tenet of the universe is love. When the first two cells joined together to share their life-or-death fate as a multi-cellular organism, the first biological appearance of love began. Whether it's alien life or artificial intelligence that has no instincts shared with humans, there is still a path of unification within diversity that builds up the universe, which any thinking entity can identify at the root of existence. That primal force is a principle we call love. Even if it's just huddling up on the couch, unwashed and bad-breathed to play some video games, there's no luxuriant travel, prestigious party, or other extravagance that could compare to the moments of silly vulnerability and sharing with my partner and I live every day fully appreciating what trillions cannot buy.

How do you define success?
Personal progress. Each person is born into a world or circumstances beyond real appreciable control but is still forced to tie themselves in knots trying to grab hold of it – and themselves – to do the impossible with the weird little set of personal tools they have. Success is found in the daily improvement of one's internal experience while balancing it with the internal experience of others. It's living in balance with a world on fire and still finding the peace to live within principles of love and harmony without giving in to insatiable greed at one end of pushing for more or the ineffectual paralysis and depression that lies at the other end of the spectrum. Success is finding the personal daily balance of will and stress and optimizing inner power without giving up or overreaching.
How do you handle criticism?
It depends on if it's constructive or not. It's pretty obvious if someone just intends to hurt you about something you cannot change or if they intend to point out something you might want to work on, but not always obvious at the moment. I've had so much destructive criticism that even if it's constructive, sometimes I feel an immediate urge to deflect an "attack," but generally, I think it through later and see if I think it's of any merit. I always think through what people say to gauge where they are coming from so I can decide if they are merely projecting their pain or genuinely trying to help. Though sometimes it's much later in the day after I had immediately reacted by clamming up to keep from lashing out at the perceived threat.
Do you have secret power?
Yes. I can make anyone understand anything if they are willing to expose their ignorance by asking questions. Ignorance is unavoidable; stupidity is a choice.
I'm not going to "mansplain" if you didn't ask, but I do love to help and teach others who are "with me" on this journey of learning and exploration of life!
CamSoda Model & AVN Nominated BBW Star Missy Deep Signs with modelRED
Super talented, AVN-nominated, sexy BBW star of CamSoda & OnlyFans, Missy Deep, has chosen modelRED for representation in the adult industry.
"I saw their site, read the About Us, loved how modelRED was a fully inclusive agency across race, gender, body type, and so I reached out," then Missy Deep added, "I did the initial Zoom interview with Giovanni and Michael at modelRED and got to know them better and how they operate. When they emailed me the contract afterward, I did feel that this was a fit for me and signed!"

A powerhouse of BBW talent, Missy Deep brings a hot and sexy body of work to the table as she looks to increase the amount of content she shoots. "I have to say I have been buying her porn before we met, and my wife and I both love her stuff," said Giovanni Valentino before adding, "and it's a joy when you get to work with people whose work you enjoy. It's an honor for her to join the modelRED family – she brings a depth of presence across a lot of websites and online stores that we can't wait to help grow sales for!"


Twitter @MissyDeepX
ManyVids @MissyDeep
OnlyFans @missydeepxxx
SextPanther MissyDeep
CamSoda MissyDeep


She is an ambitious, kind-hearted sex worker passionate about empowering others and leading a healthy and happy life. With her drive and confidence, she can overcome obstacles and strive to improve. She's looking for someone who has the same life values and respect for sex workers and loves to show her partner that she cares in any way she can. Whether it be through cooking meals, giving massages, or making passionate love, Marley Maxwell is the perfect partner for someone who is looking for someone who can dominate or submit. She is the ideal combination of strong and nurturing.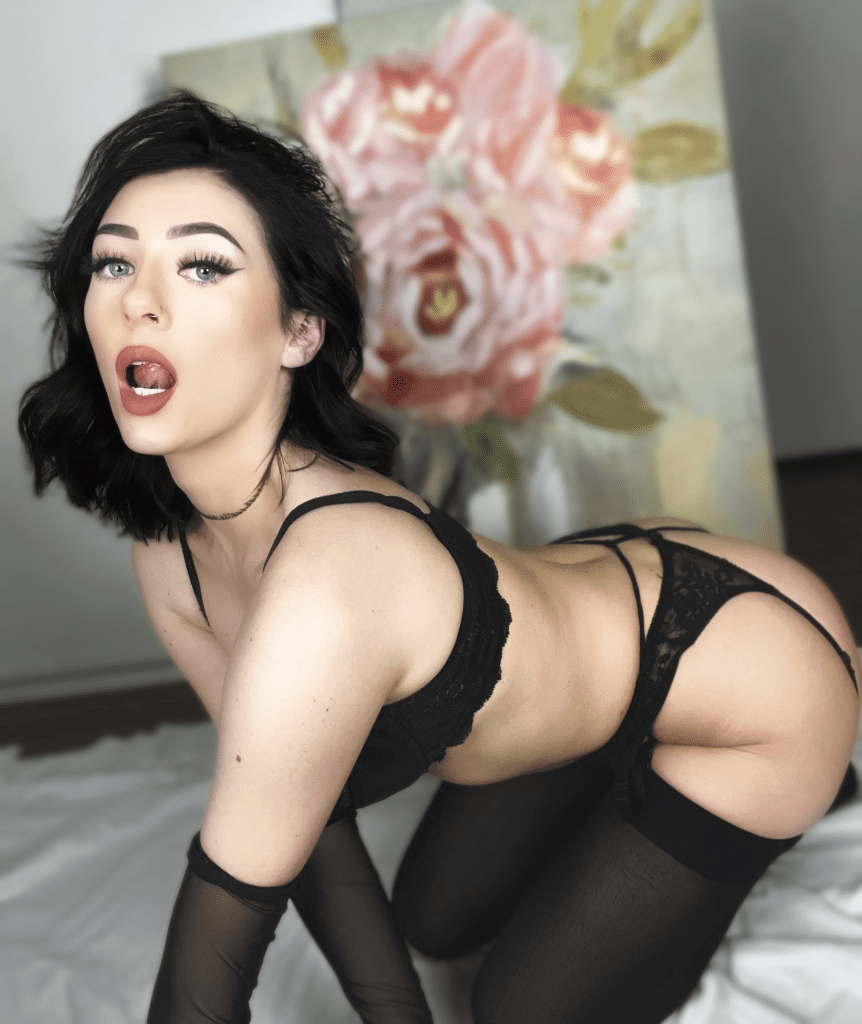 How do I define success?
I personally believe success is different for every one of us. To some, it may mean getting as rich & powerful as possible, but to me, I find that success is much simpler. Success to me is ensuring I am reaching my goals and leading a happy and healthy life, and the people in my life are as well. I also feel as though being able to push myself to do better & achieve more is being successful.
What would I like to tell my fans?
I would like to tell my fans, THANK YOU! Without such a kind and loving fan base, I would not be able to achieve what I have in the 3 almost 4 years I've been in sex work. I could not have ever imagined I'd be in the place I am now. I started camming when I was 19. I had just moved to the west coast from Florida the year before, and it's safe to say it was hard to take care of myself, being young and new to being an adult. Becoming a cam model completely changed my life and brought me stability, support, amazing people to interact with, confidence, etc. I could never thank my fans enough! All of you are greatly appreciated and valued. People who support SW are some of the kindest, most fun, and most understanding souls of them all.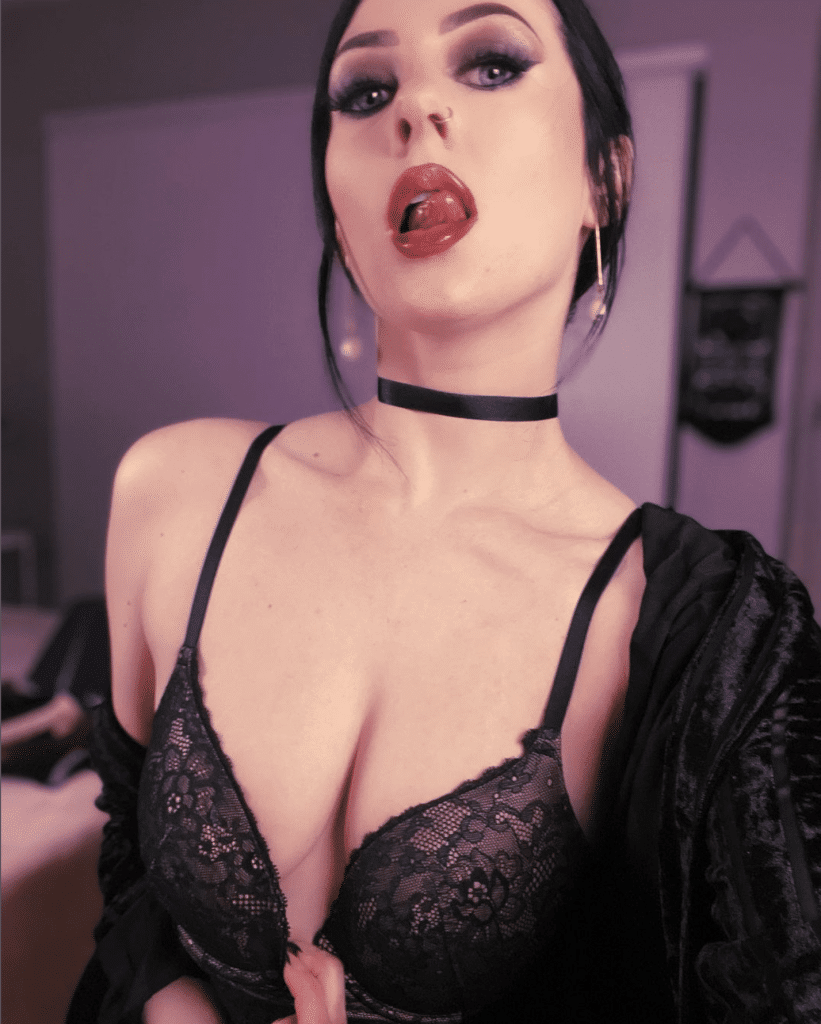 What turns you on almost instantly?
One of my biggest turn-ons would have to be people who can completely submit to me or are dominant enough to overpower me. It's something about someone being so willing and passionate to do whatever I ask that completely makes me melt. "Yes, ma'am", "whatever you want", "I'm so thankful" – those phrases are music to my ears. But on the other hand, a person who can dominate me and have me on my knees, willing to please them however they want… now that's pure pleasure. It's hard to choose just one thing that turns me on when there are so many things!
What qualities do I look for in a partner?
Someone with drive, a kind heart, a sense of humor, and extremely down to earth. Being extremely romantic and touchy-feely is a plus. I love someone with confidence but not too much that they're cocky. A great partner is someone you can do everything with and love every second, even if it's just something as simple as cooking a meal together or sitting together in silence watching tv. I look for someone with the same life values as me, and of course, they need to respect sex workers and others in general. At the end of the day, the way someone makes me feel and vice versa decides if they are dating material.
How do you like to show your partner that you care?
For me, I simply love to listen to my partner's needs and fulfill them. Cooking them meals, giving massages, randomly surprising them with something they love. Having spa nights, intimate dates, and long conversations about what's on my partner's mind are all ways I show my love. Seeing my partner smile makes me happy. Any way I can make my partner's life easier, I am more than willing to help. I'm naturally very nurturing and want to show love in any way. In bed, especially. I love to morph into whatever my partner wants- if they want to be put in their place and used for my pleasure, I would happily do so. If the next day, they want to bind me up and fuck me a slut, I would love that as well. Overall though, my favorite way to show care in bed is showering them with kisses, giving lots of oral, and making slow passionate love. I followed up with lots of aftercare, of course!