Yes, You're Allowed to Bring Your Sex Toy on an Airplane
Guards are trained to understand the difference between "normal nervous" and "nervous because something illegal is in my bag". If the worst happens, and your vibrator is pulled out for the world to see, just own it! Be proud of your healthy sex drive.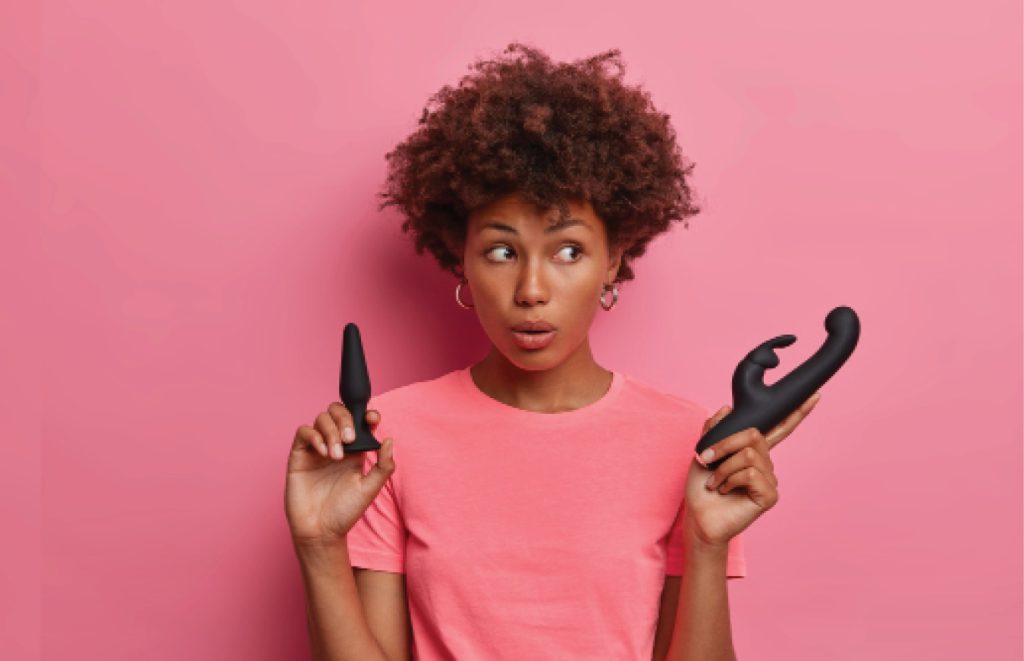 Holiday is the perfect time to kick back, relax, and treat yourself, and what better way to do that than with the help of some sex toys? However, you might stop to think, "Can you bring sex toys on an airplane?" The answer is YES. Adult toys are allowed to be transported in both checked bags and carry-on bags. But the issues with taking adult products through airport security spans far more than just a blushing reaction if a guard whips out your ribbed vibrator and asks, "What's this?" To avoid any potential embarrassment during your security screening, there are a few ways to make sure your intimate items are brought along for the ride as safely and discreetly as possible.
PACK A SMALLER ONE
Large sex toys draw more attention on x-ray screenings. There are plenty of small-sized toys that can look like a tube of lipstick or makeup compact and go through security unnoticed. If you're a power queen, don't worry. There are plenty of smaller toys that can still pack an orgasmic punch. It's also a good idea to keep things tucked away just in case security needs to search your luggage. Random spot checks are rare — but they do happen, so keep everything under wraps and away from prying eyes.
DRAIN THE BATTERY
If your toy uses normal batteries, make sure to take them out and store them separately. If it's a rechargeable one, some sites recommend using the toy as much as you can beforehand so the batteries drain. So, if anything presses up against the buttons, there won't be police-brining rumbling sounds coming from your carry on. Spare lithium-ion and lithium metal batteries, including power banks and cell phone battery charging cases, must be carried in carry-on baggage only. If your toy is powered by a Li-ion battery, you'll have to put it in your carry-on bag.
BDSM GEAR
Some things like fuzzy handcuffs or bondage tape or puppy paws will go unnoticed, or at least deemed "unthreatening." However, some harder stuff like whips, floggers, or heavy metal objects can be called "defense devices" and confiscated. If you're determined to bring your kink with you, store them together in clear bags. Also, leave your good stuff at home and bring your second-bench items, just in case there's a chance of losing them.
BE PROUD
Guards are trained to understand the difference between "normal nervous" and "nervous because something illegal is in my bag". If the worst happens, and your vibrator is pulled out for the world to see, just own it! Be proud of your healthy sex drive. Have a good giggle with the inspector. You'll get through the line faster. These guys are so used to seeing adult products go through their lines, it really doesn't faze them. So, if they're not embarrassed, you shouldn't be either.
RESEARCH
But you should be aware that sex toys are technically illegal in many jurisdictions, for example Saudi Arabia, the United Arab Emirates, Thailand, Vietnam, India, Maldives and other. So you do run the risk of having your toy confiscated there. This is highly dependent on the mood of the person inspecting your baggage, but you should check the customs websites of any country you plan to visit.
Remember, we all have the right to our pleasure, and it's a great idea to bring a battery-operated friend with us when we travel. As with any other baggage in the age of air travel, make sure to pack with care! Read more articles here
Fitwife Jewels: Bodybuilding Champion, Porn Star, and part of the EXXOTICA Miami Hotwife Tour
(HOUSTON, TX | July 11, 2023) – Fitwife Jewels – a porn star and member of the modelRED family of actresses, took home multiple honors during a national bodybuilding contest in late June. Placed 1st in the 45 & Above Category, 1st Place in Class C (class based on height), and taking 4th overall.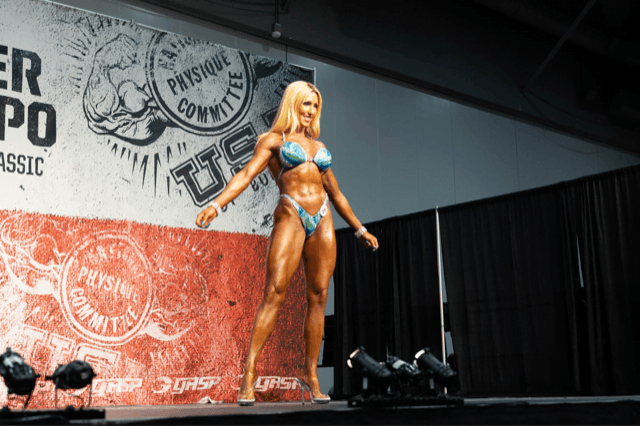 "We're proud of Jewels! Her bodybuilding talent and care of her physique is impressive – I think she can pretty much bench press myself and the entire family of models at modelRED a few times over and then some," noted modelRED co-owner Giovanni Valentino, continuing, "We're happy she is a part of modelRED and she definitely is someone we can look up to in terms of striving for excellence."

Ms. Jewels rounds out her array of talent by being a member of The Hotwife Tour coming to Miami during EXXXOTICA from July 13-16. "I have been a part of the Hotwife Tour for some time," says Ms. Jewels, "it's a part of who I am, what my audience loves, and it's a wonderfully hot group of women that I am honored to tour with."
Hotwife Jewels is ready for shoots, and you can book Hotwife Jewels thru her modelRED page for your next shoot.

Get to know Hotwife Jewels wherever you get your porn:
Twitter @FitwifeJewels
OnlyFans @fitwifejewelsvip
Trans Model Triumphs as Miss Netherlands, Outshining 9 Million Female Competitors
In a groundbreaking moment, Rikkie Valerie Kollé, a remarkable trans model and actor, has achieved an extraordinary milestone by winning the prestigious Miss Netherlands crown. This remarkable achievement places her among a select few trailblazers, as she becomes only the second openly transgender woman to earn the opportunity to compete in the highly anticipated Miss Universe pageant, scheduled for later this year.

Overflowing with joy and pride, the 22-year-old Kollé took to Instagram to share her exhilaration with the world. In an awe-inspiring post, she exclaimed, "I DID IT!!!! Yes, I'm trans, and I want to share my story. But above all, I am Rikkie, and that's what truly matters to me. I have accomplished this incredible feat through my own strength and have cherished every single moment."
Further on, in the heartfelt caption, she expressed her desire to be a beacon of inspiration to individuals worldwide, writing, "Wherever you may find yourself in this vast world, I want to be there for you, serving as the role model I yearned for during my own formative years."
Concluding her Instagram post, Kollé exuberantly declared, "Onward to countless more thrilling adventures! I am eagerly anticipating the journey towards @missuniverse. Let's make sure we're ready! So much excitement!!!"
Kollé's triumphant win not only signifies a significant step forward for inclusivity and representation but also highlights the immense talent and strength she possesses. As she embarks on her remarkable journey to the Miss Universe pageant, the world eagerly awaits the chance to witness her grace, beauty, and unwavering spirit shine on the global stage.
Beach Party Week at Rick's Cabaret New York
NEW YORK — Rick's Cabaret New York will hold a Beach Party theme week from 7/11
through 7/16, featuring the beautiful Rick's Cabaret Girls stripping out of bikinis and
sexy summer outfits at the three-story Manhattan club known for its warm hospitality
and an abundance of eye candy.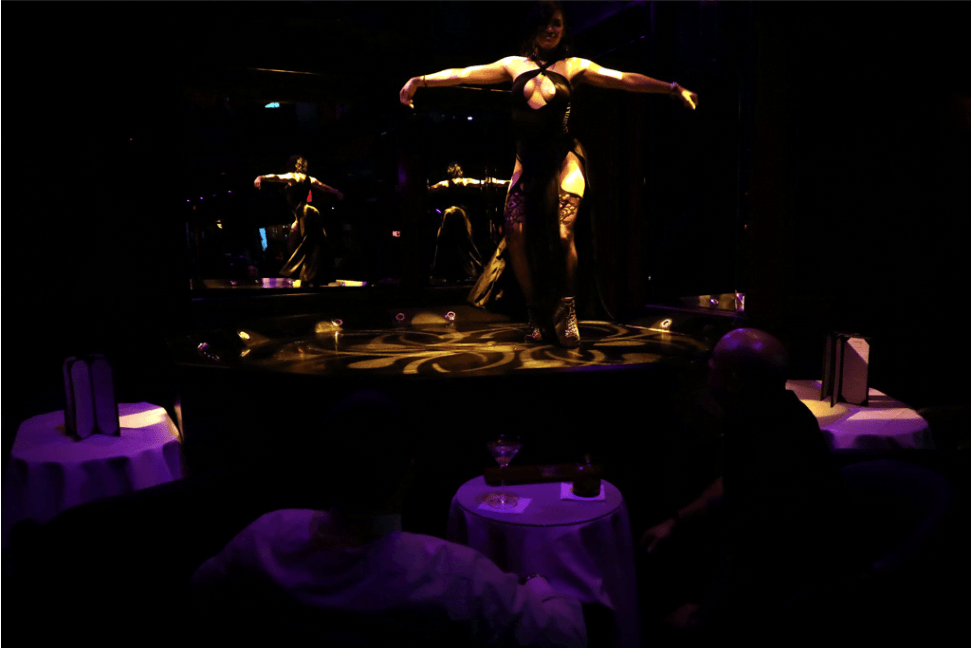 "I can't wait to show off and then take off the new bikinis I just bought," said Rick's girl
Michelle. "Come flex, pop some bottles, and party and play with us. Summer is in full
effect!"

Specialty drinks such as zesty Mojitos, a multitude of flavored Margaritas, and other
tempting delights have been added to the club's cocktail list.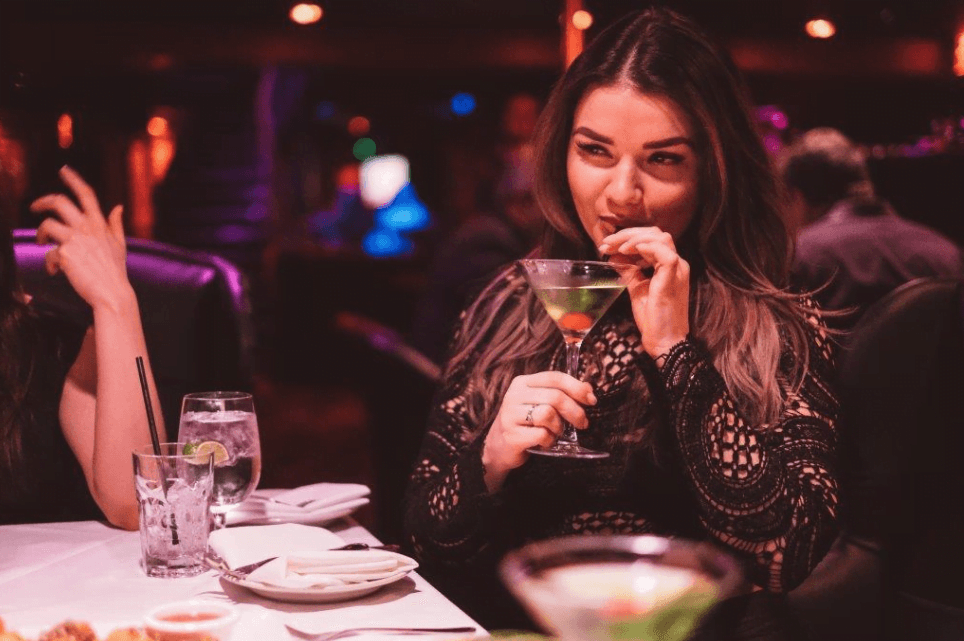 Rick's Cabaret is conveniently located in the heart of Midtown Manhattan at 50 West 33
Street, right across from the Empire State Building and just one block from Madison
Square Garden. Known for its gorgeous girls, the award-winning club also has its own
top-rated Rick's Steakhouse, which serves daily lunch specials, dinner, and late-night
supper.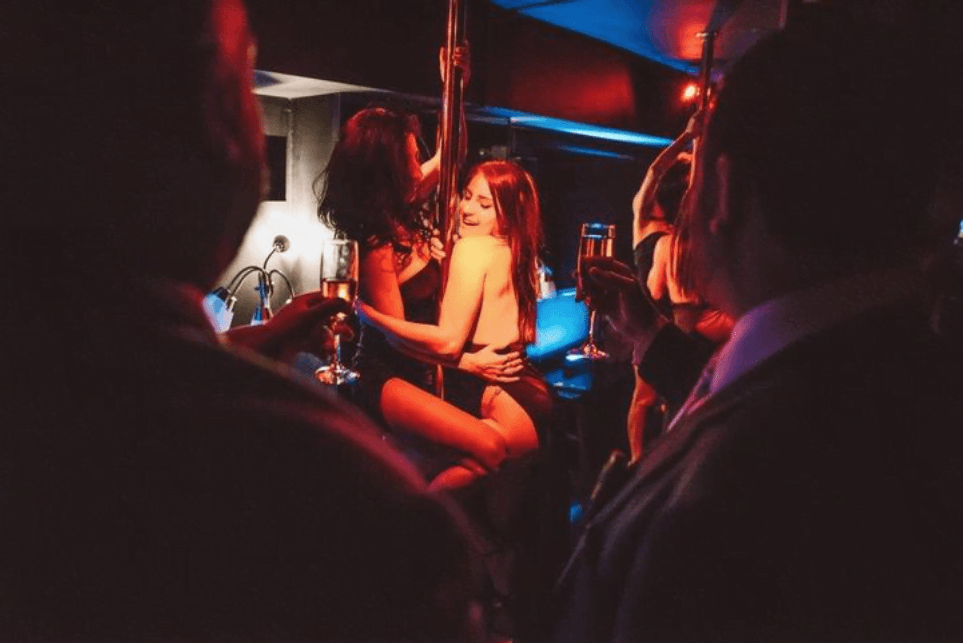 Rick's Cabaret New York
RICK: NASDAQ Listed
Beautiful Entertainers
Three Floors of Fun
VIP Suites, Deluxe Sky Boxes
Rick's Steakhouse, Open Late

Contact: R. Greco, Jr. 201-745-7431 ra*************@gm***.com