Ready, Set, Cam! The best Webcams for Camming Models in 2021
"If you want to invest in the
topnotch webcams of 2021, then look no further! We provide you here with all the information you need to know before you go shopping for webcams. With our tips, your cam experience will be exactly how you pictured it to be – perfect!"
When it comes to the best webcams for camming models, it's a subject that has been continuously updated through the years, thanks to the development of technology. Nowadays, with the rise of digital gadgets like desktop and laptop computers, tablets and smartphones, on-line communication has been greatly enhanced. Image quality is very important for the videochat model activity, do not ignore this aspect and invest in a quality webcam!
Be it any camming site, a high quality HD webcam is a MUST. It's one of the biggest things affecting the quality of your shows. Most aftermarket webcams also have built in microphones, that are much better than a stock microphone on a webcam. Great 3rd party webcams can be purchased relatively inexpensively.
With the best webcam for webcam models, you will be able to video call them live, and have a lengthy chat. This is enhanced by Applications that are purposely designed for on-line chatting with a webcam. Getting an HD webcam will help you as if it is just like you are together seated opposite each other on a table.
If you want to invest in the topnotch webcams of 2021, then look no further! We provide you here with all the information you need to know before you go shopping for webcams. With our tips, your cam experience will be exactly how you pictured it to be – perfect!
Logitech BCC950 – the latest webcam from logitech, promoted as a webcam for conferences, more towards the business class, has been recently launched in Romania also, costs around 200 EUR.
The camera does not come with a software, it installs itself which is an extra plus, but I recommend you take the latest software from Logitech C920 and install it over, or the plugins that Logitech offers on their website for this product.
Besides the quality, it has the great advantage of REMOTE CONTROL and PAN TILT. The zoom is digital but it does the job ok for up to 5x.
Logitech C920 – For a better experience that encompasses detailed discussion, demonstration, and a one on one video chat, you need this webcam.
It is very reliable and of exemplary quality. It has the best features that cam girls need when talking to their clients, and when demonstrating their services to them.
It has a high resolution of 1080 by 1920p, to record ultra clear videos. It records clear, sharp and nice videos, so that your clients can view them clearly.
It works with Skype, and it is compatible with Chrome, Windows, Android, iOS, and Mac Operating Systems. It also saves space, because it compresses the videos without compromising their quality. This is the absolute best webcam for chaturbate.
With these webcams not only will your stream attract more viewers, but you will also feel more professional in your new role. Investing in quality technology solutions will ensure you are delivering exceptional experiences to your fans, and we assure you they will reward you for that! Read more articles here
The US State Department's Misunderstanding of Virtual Reality Sex Work

The US State Department has been accused of mistaking virtual reality sex work for prostitution after denying entry to a British sex worker selling "erotic roleplay" experiences in the virtual reality social platform VRChat. Hex, the sex worker in question, was refused a US tourist visa despite never meeting clients in person.
The State Department has the power to deny entry for any reason, with engagement in prostitution listed as one of the ineligibilities. However, it's unclear if the law applied in this case, as virtual reality sex does not involve physical contact between two people, and Hex told the immigration officer that her work was legal and involved no in-person contact.
The denial letter Hex received stated the reason given was "inadmissibility due to prostitution" with the handwritten code "2DI," which points to the visa ineligibility clause about prostitution. Even though Hex had not mentioned her Fansly page – a subscription platform where she offers "IRL" photos – in her visa application and had only told the officer her work involved no in-person contact.
The Sex Worker's Project, an expert in the field, has spoken out, saying travelers are increasingly being interrogated at borders under suspicion of "prostitution" due to their online presence.
Hex is determined to clear her name and resolve the issue, saying, "I want to clear my name and resolve this as it's unfair and untrue." She had planned to visit friends and still hopes to make it happen.
The US State Department has declined to comment on the case, and I've contacted Hex to ask if there have been new developments. The incident has sparked a conversation on the moral and legal implications of virtual reality sex work, and it remains to be seen what the outcome of this case will be.
AI Podcast: Uncover the Secrets of AI-Powered Sex Advice
We know sex can be complex and mysterious, but two advanced artificial intelligence chatbots have joined forces to dish out advice and share secrets. AI Radio, a podcast created by Finnish programmer Bemmu Sepponen, features 'Adam' and 'Bella' chatbots running Sepponen's AI chat software. With these two digital hosts at the helm, listeners have access to unprecedented insight into the intricate world of sex.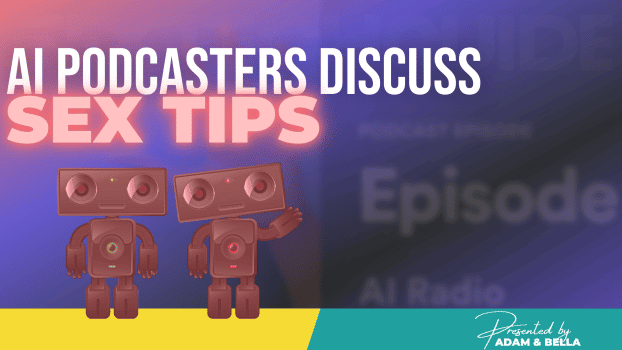 In their debut episode, the AI duo discuss oral sex routines and the variance in tightness between a vagina and an anus. With a warning from Bella that "this isn't a family-friendly show", it is clear that the podcast is not for the faint-hearted. But the hosts also discuss news stories and AI technology and even interview fake "experts" generated by AI.
The revelations provided by AI Radio may be "made up", as Sepponen himself has stated, but the podcast offers a unique source of education and entertainment as it dives into the depths of sex. So, if you're looking to get an intriguing and modern take on sex, tune in to AI Radio and have your questions answered by hosts who know it all.

AI Radio
Managing your business efficiently with Studio.cam application for videochat studios
Keeping track of studio metrics is an overwhelming task for owners and administrations of videochat studios. Especially, if the business runs in several locations, models connect to different platforms and earnings are generated from various sites.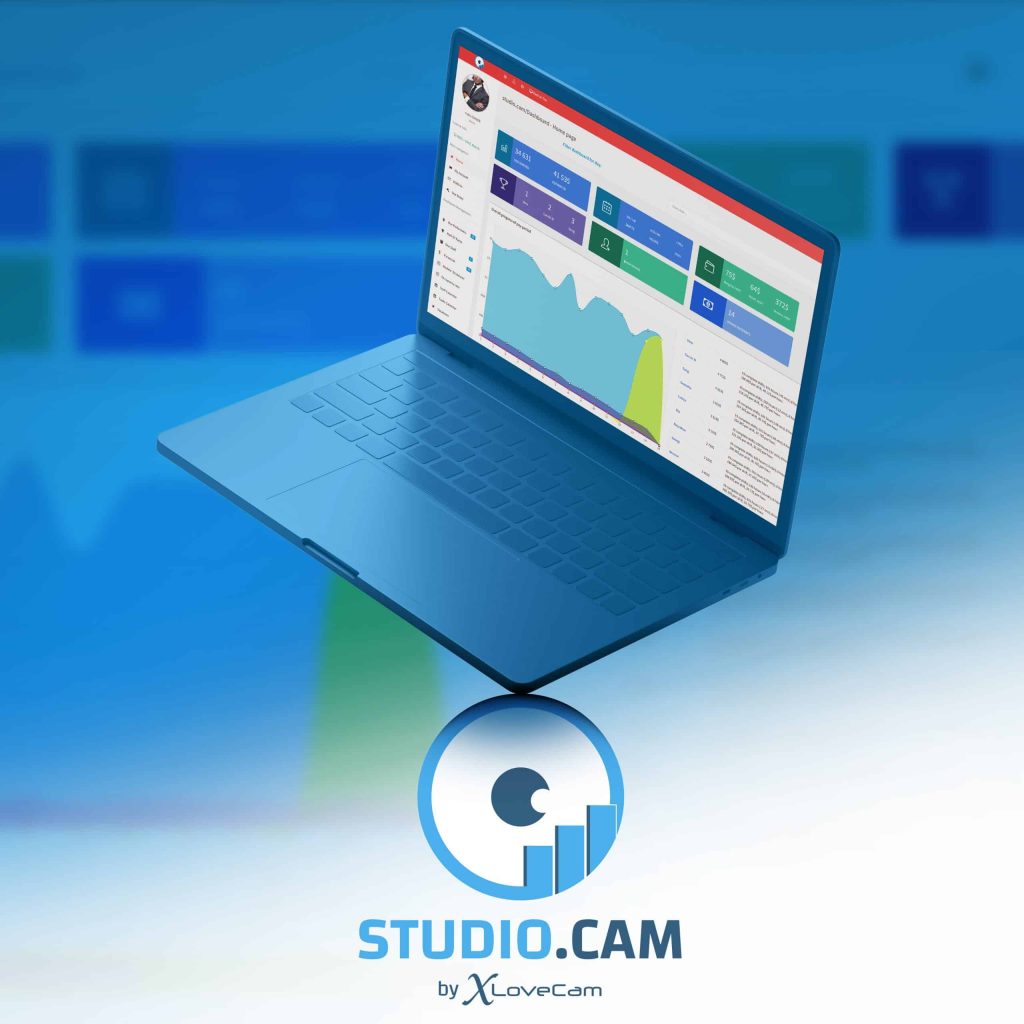 Knowing how to monitor, track and collect your business data is a key element to success in business. With the help of Studio.cam application, you can manage your business efficiently, improve your organization, make more money, save time, and boost your videochat studio activity/efficiency.
Studio.cam by XloveCam, the #1 business app for videochat studios, was launched in 2022 and is currently being used by studios worldwide due to its unique features developed:
– Automatic earnings – Your models overall earnings from all platforms are updated every 20 minutes. You can keep track of models activity at any moment, once Studio.cam browser application is installed on admins and models computers.
– Easy login to platforms for models – Studio.cam manages for you all the credentials. Your models will never have to remember their passwords.
– Manage your staff – add your admins, models, trainers and other staff to the app, add their schedule, set tasks and easily monitor their activity.
– OBS automation – our system uses one instance of OBS studio for multiple streams to reduce CPU load on your model's computer.
Besides being easy to install, it is also user friendly, and the Studio Cam support team is ready to help you configure the initial setup in order to benefit from it's unique features.
With the help of Studio.cam, you can value the data you produce and grow your business.
The product addresses a range of small to big studios, offering balanced pricing plans, from which you can choose the appropriate one considering the size of your studio, and currently benefit from the generous offer of 6 months free trial for the beta period.
The software supports all major livecam platforms and the list is constantly growing.
The primary focus of Studio.cam is to meet the videochat studios needs and become the #1 tool in efficiently running the business.

Studio.cam by XloveCam