Pleasure Finder the first ever sexual education Google Assistant
"Just like you can ask Google to give you a recipe or tell you what the weather's like, Pleasure Finder will tell users all they need to know about sex, health and pleasure – and some extra guidance when it comes to ensuring users and their partners both find pleasure in the bedroom."
"Hey Google, how do I improve my sex life?"
Pleasure Finder – the first ever sexual education Google Assistant
MysteryVibe goes beyond the vibrator and introduces Pleasure Finder, world's first Google Assistant action dedicated to helping people improve their sex lives, is now live for users to install on their phones, tablets and smart devices. The action helps users find out more about the health benefits of pleasure and open up about their sexual health – without fear of mockery or judgement.
Firing up the action is as easy as telling Google you want to talk to Pleasure Finder or structuring questions directly by prefacing them with "Ask Pleasure Finder." It works for both smart speakers and displays, though the only benefit you get on the latter is the ability to visually read back responses.
It's the first time a voice assistant has been able to offer advice around sexual health, sexual education and performance, and has been specifically designed to answer questions people want to ask about sexual health but are sometimes too afraid to ask their partner or a healthcare professional. The action was created with the help of Clare Bedford, a psychosexual and relationship therapist who worked with MysteryVibe's Chief Medical Officer and world renowned urologist, Prof. Dasgupta, to ensure the action offered meaningful advice.
Just like you can ask Google to give you a recipe or tell you what the weather's like, Pleasure Finder will tell users all they need to know about sex, health and pleasure – and some extra guidance when it comes to ensuring users and their partners both find pleasure in the bedroom.
And it couldn't be simpler to use: users can just say to "Ok Google, let me speak to Pleasure Finder" and go from there. The action will outline all the different forms of advice and help it can offer, ensuring everyone can get the sexual wellness advice they need.
The action offers to "improve your sex life" with tips and answers to the bedroom's biggest questions, like, "am I having enough sex?" and, "what are the health benefits of vibratory stimulation?" As such questions clarify, the app does include some "mature" content, but it's far from pornographic. Questions are answered in an outright clinical way, without any slang, using precise medical terminology, and with no (intended) humor. That makes sense, as the action's answers were written with the help of a both urologist and a psychosexual/relationship therapist.
In fact, the developers claim the Pleasure Finder action was "rejected outright by another leading firm," probably implying Amazon didn't want to deal with big scary sex questions in Alexa. (Google reached out to us following our original coverage to state that after review, the action does not violate its policies.)
"Having the Pleasure Finder accepted by Google is an absolute triumph. Giving access to anyone who wants or needs a shame-free sexual education is what this campaign is all about. We want to help people open up when it comes to talking about sexual health, so we're hoping that the Pleasure Finder will be able to kick-start a conversation and people talking about sex and pleasure and rediscovering the benefits they offer" said Prof. Dasgupta, CMO of MysteryVibe and urologist.
"That's the philosophy upon which MysteryVibe built their business – helping to set people free and give them a judgement-free space where they can genuinely open up about sexual health and wellbeing. After all, sex isn't a taboo – it's time to act like it." Read more articles here

The US State Department's Misunderstanding of Virtual Reality Sex Work

The US State Department has been accused of mistaking virtual reality sex work for prostitution after denying entry to a British sex worker selling "erotic roleplay" experiences in the virtual reality social platform VRChat. Hex, the sex worker in question, was refused a US tourist visa despite never meeting clients in person.
The State Department has the power to deny entry for any reason, with engagement in prostitution listed as one of the ineligibilities. However, it's unclear if the law applied in this case, as virtual reality sex does not involve physical contact between two people, and Hex told the immigration officer that her work was legal and involved no in-person contact.
The denial letter Hex received stated the reason given was "inadmissibility due to prostitution" with the handwritten code "2DI," which points to the visa ineligibility clause about prostitution. Even though Hex had not mentioned her Fansly page – a subscription platform where she offers "IRL" photos – in her visa application and had only told the officer her work involved no in-person contact.
The Sex Worker's Project, an expert in the field, has spoken out, saying travelers are increasingly being interrogated at borders under suspicion of "prostitution" due to their online presence.
Hex is determined to clear her name and resolve the issue, saying, "I want to clear my name and resolve this as it's unfair and untrue." She had planned to visit friends and still hopes to make it happen.
The US State Department has declined to comment on the case, and I've contacted Hex to ask if there have been new developments. The incident has sparked a conversation on the moral and legal implications of virtual reality sex work, and it remains to be seen what the outcome of this case will be.
AI Podcast: Uncover the Secrets of AI-Powered Sex Advice
We know sex can be complex and mysterious, but two advanced artificial intelligence chatbots have joined forces to dish out advice and share secrets. AI Radio, a podcast created by Finnish programmer Bemmu Sepponen, features 'Adam' and 'Bella' chatbots running Sepponen's AI chat software. With these two digital hosts at the helm, listeners have access to unprecedented insight into the intricate world of sex.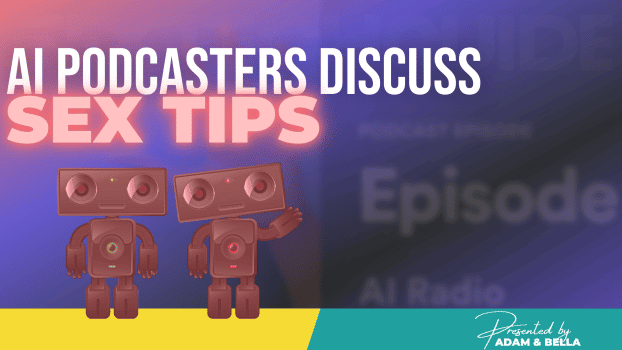 In their debut episode, the AI duo discuss oral sex routines and the variance in tightness between a vagina and an anus. With a warning from Bella that "this isn't a family-friendly show", it is clear that the podcast is not for the faint-hearted. But the hosts also discuss news stories and AI technology and even interview fake "experts" generated by AI.
The revelations provided by AI Radio may be "made up", as Sepponen himself has stated, but the podcast offers a unique source of education and entertainment as it dives into the depths of sex. So, if you're looking to get an intriguing and modern take on sex, tune in to AI Radio and have your questions answered by hosts who know it all.

AI Radio
Managing your business efficiently with Studio.cam application for videochat studios
Keeping track of studio metrics is an overwhelming task for owners and administrations of videochat studios. Especially, if the business runs in several locations, models connect to different platforms and earnings are generated from various sites.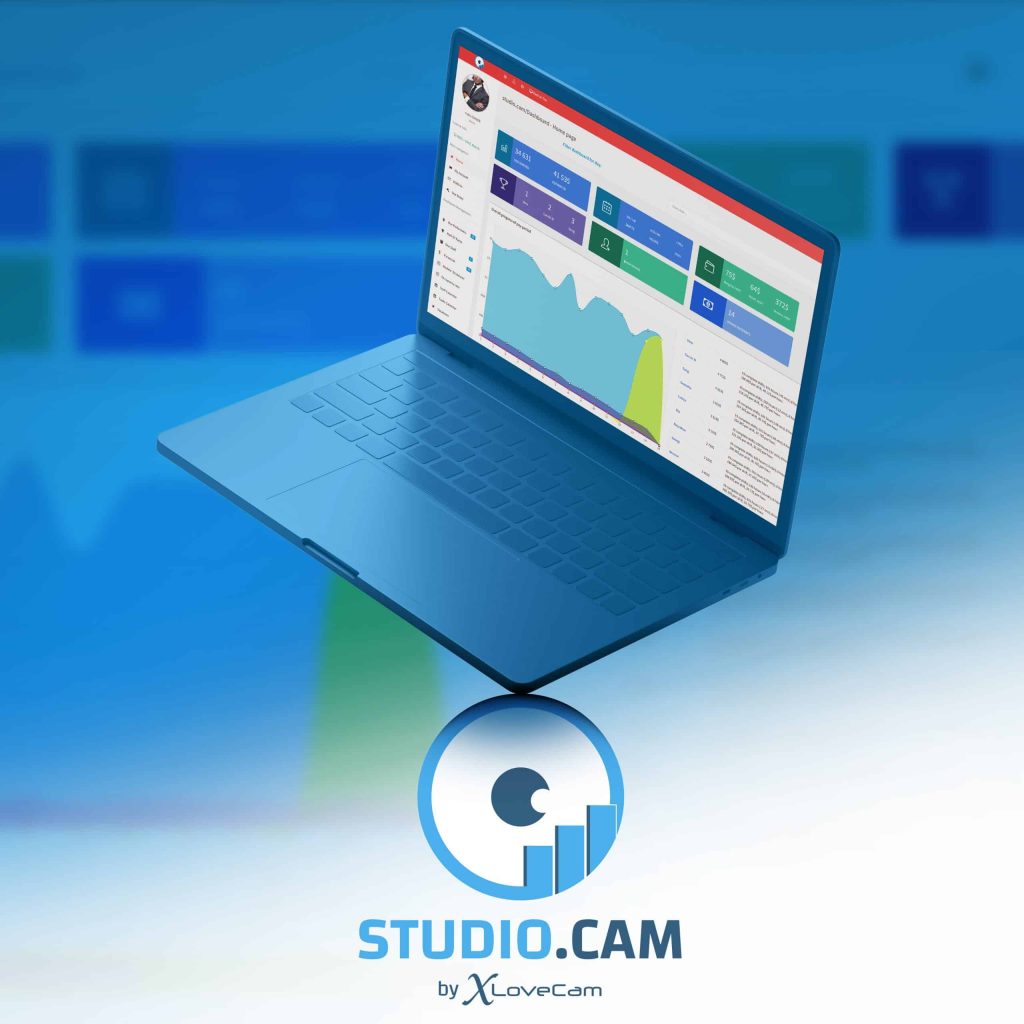 Knowing how to monitor, track and collect your business data is a key element to success in business. With the help of Studio.cam application, you can manage your business efficiently, improve your organization, make more money, save time, and boost your videochat studio activity/efficiency.
Studio.cam by XloveCam, the #1 business app for videochat studios, was launched in 2022 and is currently being used by studios worldwide due to its unique features developed:
– Automatic earnings – Your models overall earnings from all platforms are updated every 20 minutes. You can keep track of models activity at any moment, once Studio.cam browser application is installed on admins and models computers.
– Easy login to platforms for models – Studio.cam manages for you all the credentials. Your models will never have to remember their passwords.
– Manage your staff – add your admins, models, trainers and other staff to the app, add their schedule, set tasks and easily monitor their activity.
– OBS automation – our system uses one instance of OBS studio for multiple streams to reduce CPU load on your model's computer.
Besides being easy to install, it is also user friendly, and the Studio Cam support team is ready to help you configure the initial setup in order to benefit from it's unique features.
With the help of Studio.cam, you can value the data you produce and grow your business.
The product addresses a range of small to big studios, offering balanced pricing plans, from which you can choose the appropriate one considering the size of your studio, and currently benefit from the generous offer of 6 months free trial for the beta period.
The software supports all major livecam platforms and the list is constantly growing.
The primary focus of Studio.cam is to meet the videochat studios needs and become the #1 tool in efficiently running the business.

Studio.cam by XloveCam