Pleasure Finder the first ever sexual education Google Assistant
"Just like you can ask Google to give you a recipe or tell you what the weather's like, Pleasure Finder will tell users all they need to know about sex, health and pleasure – and some extra guidance when it comes to ensuring users and their partners both find pleasure in the bedroom."
"Hey Google, how do I improve my sex life?"
Pleasure Finder – the first ever sexual education Google Assistant
MysteryVibe goes beyond the vibrator and introduces Pleasure Finder, world's first Google Assistant action dedicated to helping people improve their sex lives, is now live for users to install on their phones, tablets and smart devices. The action helps users find out more about the health benefits of pleasure and open up about their sexual health – without fear of mockery or judgement.
Firing up the action is as easy as telling Google you want to talk to Pleasure Finder or structuring questions directly by prefacing them with "Ask Pleasure Finder." It works for both smart speakers and displays, though the only benefit you get on the latter is the ability to visually read back responses.
It's the first time a voice assistant has been able to offer advice around sexual health, sexual education and performance, and has been specifically designed to answer questions people want to ask about sexual health but are sometimes too afraid to ask their partner or a healthcare professional. The action was created with the help of Clare Bedford, a psychosexual and relationship therapist who worked with MysteryVibe's Chief Medical Officer and world renowned urologist, Prof. Dasgupta, to ensure the action offered meaningful advice.
Just like you can ask Google to give you a recipe or tell you what the weather's like, Pleasure Finder will tell users all they need to know about sex, health and pleasure – and some extra guidance when it comes to ensuring users and their partners both find pleasure in the bedroom.
And it couldn't be simpler to use: users can just say to "Ok Google, let me speak to Pleasure Finder" and go from there. The action will outline all the different forms of advice and help it can offer, ensuring everyone can get the sexual wellness advice they need.
The action offers to "improve your sex life" with tips and answers to the bedroom's biggest questions, like, "am I having enough sex?" and, "what are the health benefits of vibratory stimulation?" As such questions clarify, the app does include some "mature" content, but it's far from pornographic. Questions are answered in an outright clinical way, without any slang, using precise medical terminology, and with no (intended) humor. That makes sense, as the action's answers were written with the help of a both urologist and a psychosexual/relationship therapist.
In fact, the developers claim the Pleasure Finder action was "rejected outright by another leading firm," probably implying Amazon didn't want to deal with big scary sex questions in Alexa. (Google reached out to us following our original coverage to state that after review, the action does not violate its policies.)
"Having the Pleasure Finder accepted by Google is an absolute triumph. Giving access to anyone who wants or needs a shame-free sexual education is what this campaign is all about. We want to help people open up when it comes to talking about sexual health, so we're hoping that the Pleasure Finder will be able to kick-start a conversation and people talking about sex and pleasure and rediscovering the benefits they offer" said Prof. Dasgupta, CMO of MysteryVibe and urologist.
"That's the philosophy upon which MysteryVibe built their business – helping to set people free and give them a judgement-free space where they can genuinely open up about sexual health and wellbeing. After all, sex isn't a taboo – it's time to act like it." Read more articles here
Intimacy is one of the most basic needs for the physical and emotional well-being of people. Due to the complexities of modern society, such as long-distance relationships or different lifestyles, we are often forced to satisfy our needs in an alternative way. Erotica in combination with artificial intelligence has proven that satisfaction can take a new level. There are many human characteristics that modern technology cannot bring to life – from warm and soft hugs to emotional satisfaction However, artificial intelligence can play an important role in making erotic technologies more person-centered by understanding the entire context around a particular person and making human-computer sexual interaction smarter and more attuned to human desires and needs.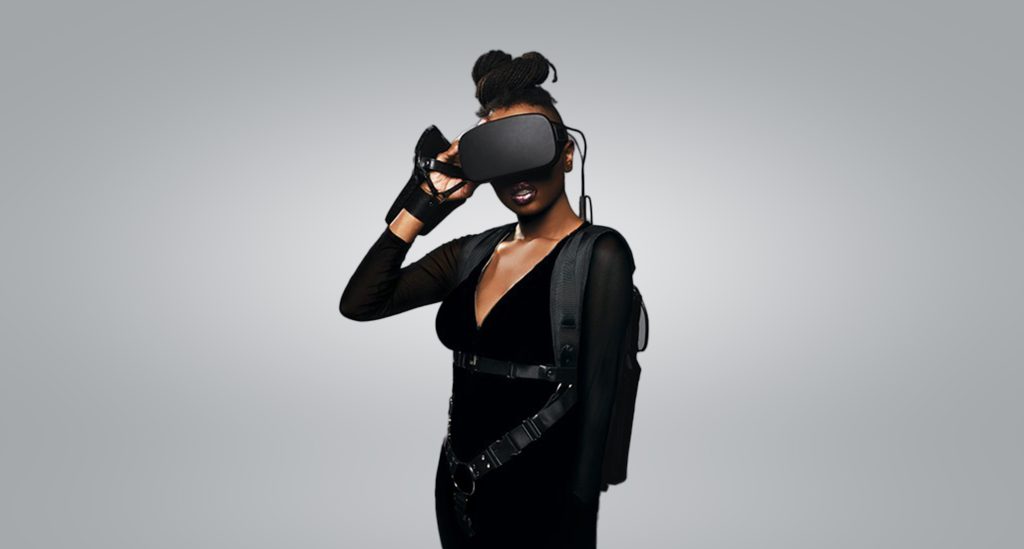 If you ever travel the New York City, then, visit the Sex Museum and try another level of erotic satisfaction – the exhibit 'Celestial Bodies'. The Celestial Bodies exhibit is a room scale VR installation and this virtual reality experience gives real feelings as sexual attraction, touch, comfort, and you just feel like you're dancing in the space.
Most VR interactions do not offer that much free movement for the participants, however, this exhibition gives the opportunity to move freely within a controlled environment, as this experience itself is about moves too. The Optitrack motion sensors are tracking the movements and more than that, up to 6 participants and their VR avatars can join the adventure. The 1,000 square feet of space has been mapped in a smart way by the director, and it comes with haptic elements, three-dimensional sound and all these just bring the participant to the line between the physical reality and a virtual simulation.
This installation is designed to combine art and sexuality as the beings in the movie look celestial in nature; their skin is filled with stardust and they have curvy bodies that just make to want to get closer and closer to them. And that's not all! Starstruck strippers are streaming down from the ceiling, while you feel vibrations in your crotch, and yes, you'll want to explore more!
It is really difficult to find the person or the places to fulfill all your sexual fantasies and desires, this is why more and more VR exhibits are invented and every year comes with improvement and development over the quality and result. The project/exhibit 'Celestial Bodies' it's about advanced technology, which brings the chance to explore your erotic part in the best way possible in a safe and secure environment.
Of course, we can't translate into words the feelings/sensations that this type of virtual reality brings, as it depends on peoples' minds and needs, and of course, it is just about experiencing it on your own and deciding if it works for you. Read more articles here
The Most Luxurious Sex Toys In The World
The sex toy industry has constantly grown and it reaches over $18 billion today in terms of worth. One word on Google will direct you to a base of sex toys from which you can choose any type, color, size, and functionality you prefer, from lower price to significant prices. The "need" for such an expensive pleasure stimulator depends on your "wallet" or principles, of course. However, today we'd like to share with you the most expensive and luxurious vibrators from nowadays, enjoy!
The Pearl Royale – $1.3 million
Colin Burn is an Australian jeweler, and he is the one who worked for 15 years to raise the funds and create this vibrator. It is weighing about a pound and it's made of solid platinum and bejeweled with pink and white diamonds, blue sapphires, and South Sea pearls. There is a South Sea pearl and platinum orb atop the crown that works like a key, and this way you can operate the toy. Read more articles here
Each person is likely to resort to certain 'tricks' or methods to 'arouse the lust' for sex or to amplify it even more. Technology has advanced so much that there are hundreds of ways to maintain your sexual appetite or to discover what you love and what you want in your sex life. Starting with porn movies, and continuing with sex toys and machines. But what do we know about audio porn? In this article, we will describe the Top 3 Apps & Sites that deliver erotic stories, seasoned with spicy details, and oh, the sounds will probably be the perfect soundtrack for the fantasies that will invade your brain.
Dipsea
This app gives access to short audio stories, their length ranging from 5 minutes to 20 minutes, and the main purpose of the app is to turn on women and to arouse their sexual appetite. You can pick wherever 'pairing' you like; Her + Him, Her + Her, Them + Them. This app allows you to discover more 'how-to' information, found in guided meditations and sessions. The audio recording has very high quality and the stories feature voice lines, sound effects, and ambiance that puts the reader directly in the scene.

&Jane
If you are looking for exclusively women's voices, telling authentic and erotic stories, this app might be for you. The app is designed to share sex-positive stories told by real women. The users can submit their own stories as well. There is a subscription fee, as the company has to pay the storytellers for their weekly content. Every subscription to &Jane works as a donation to the Woodhull Freedom Foundation (dedicated to protecting sexual freedom as a fundamental human right).
'Authentically told by women, to be enjoyed by all.' – andjane.com

Quinn
This app is offering freedom for your imagination to take the lead. Visual porn/erotica defines the viewer as a 'voyeur', however, audio porn offers you the opportunity for the listener to feel the main character.
The app has divided the content into three sections: tell, read, and listen. There is also an option that gives the users the opportunity to upload their own content. Quinn offers women a space to get turned on in their natural way, without making any discomfort.