Paxum, the trusted payment service for the adult industry!
Paxum is an industry leader, and has been successfully
offering a secure instant payment platform since 2007 to hundreds of thousands of clients that actively use its service.
The award-winning payment company provides a cost-effective, user-friendly interface fortified with stringent security measures and multiple ways for clients to access their account funds, including an optional prepaid credit card. Paxum account users can easily send and receive money instantly all over the world.
For our very first issue, we had the pleasure of
interviewing Paxum's CEO, Octav Moise, and here are some business insights:
What was the most challenging thing for you this year?
2020 was a difficult year for most businesses out there. We've all had to deal in some way, both professionally and personally, with the unexpected challenges created by the global COVID-19 pandemic. As a business with more than 250 employees in multiple offices around the world, Paxum has been able to make some internal changes in order to create a new ecosystem that allows our employees to work remotely for their safety, while also continuously providing the secure and comprehensive support and service that Paxum customers know they can depend on to easily access their hard-earned money.
While there was no way at all to predict how 2020 would turn out, Paxum's previous decade plus long effort of building a secure, elegant, user-friendly payment platform; of forging strong long-term client relations; and establishing robust connections with multiple payment processors to deliver payment satisfaction to our customers, has helped us to navigate, handle and adapt to the challenges presented by the global pandemic seamlessly, with zero effect on the functionality of our worldwide payment services.
What would you like to be changed in the relationship between you and your cam sites?
For many years Paxum has been working with the majority of reputable cam sites in the industry. Cam platforms, cam studios, and cam performers have always been welcomed to our service. In the past year, as a result of the global pandemic, we have reached out to our customers more frequently and they continue to be confident in the knowledge that their funds are safe and available 24/7 through our system.
Our friendly, professional, and well-trained customer support team has been working around the clock to provide clients with assistance, so they can use the Paxum payment platform to its full potential. With more than ten years of industry service in our history; Paxum's relationships with Cam platforms, studios, and performers have been built and reinforced through consistency, security, and trust. We're very happy to be considered the #1 trusted payment service for the adult industry!
Do you have plans to invest on long term or short term in the future?
As a safe and secure payment platform, it is crucial that we continue to invest in systems that keep our customers' money and information secure. We understand how important it is to protect our clients against cybercrime. In the previous decade of our business, we have invested a lot of time and money into advanced security measures and systems that are meant to block fraud attempts. We are happy to report that these implementations and procedures are working very well. In terms of our future, we will continue to invest in systems that keep our customers' funds and private information secure, protected, and confidential.
In how many countries is your business expanded?
Paxums customer base has always been fully global as we provide service to practically every single country in the world, with only some exceptions such as countries like Iran, Iraq, Libya etc. that have active Global Sanctions against them.
Our customer base has grown substantially since our 2007 launch, and we now serve over half a million customers; facilitating cross-border payments and local bank transfers in more than 20 different currencies.
We're proud and happy to be considered the #1 trusted payment service for the adult industry!
Are there any particularities between your Romanian and other worldwide users?
One notable change that we've observed in the last year, in our platform statistics, is that Romanian users are now choosing to use their credit cards more often to pay for goods and services directly through POS purchases, rather than withdraw cash from the ATM. We believe this shift in preference is most likely a direct result of Covid restrictions imposed by the Romanian Government, however we believe that cash will become King again after we've collectively made it through the pandemic.
In terms of behavior and customer service needs, Romanian users of our platform are very similar to users located in any other country of the world. Romanian clients use our platform to receive payments; send transfers to others; and to withdraw funds through the various available options. Since Romanian is also the native language of many of our customer support representatives, our Romanian users benefit from being able to access support in their own language if preferred.
Which is the country with the most Paxum users?
We have seen significant steady growth of customers registering from many countries over the last few years, with Colombia currently leading the way, followed very closely by Romania. The global pandemic has also had an impact on the number of people working from home, working for themselves, and working in the adult industry. As a result of that growth, we see more and more people choosing Paxum because we offer a secure, trusted and easy way to get paid internationally, particularly for those with multiple streams of revenue.
From a financial point of view, how do you see the live cam industry in Romania?
The live cam industry in Romania has exploded in growth over the last five years. Every year, the number of Romanian live cam performers and studios registering for Paxum services grows; and the average amount received per payment has also increased!
This continued growth month after month, in both number of performers getting paid and the amount they're getting paid, is a strong indicator that the live cam industry in Romania is soaring and so are the profits!
If you were to make a forecast, will there be more Paxum users from the live cam segment in 2021 than in the previous years?
In our platform's statistics, we have already seen an increase in users coming from the live cam industry sector, especially since the beginning of the pandemic. We expect those numbers to keep growing throughout the year as the adult industry is also welcoming new performers, studios and even more live cam platforms.
Over the last few years, people working in the adult entertainment industry have witnessed a rapidly decreasing number of payment companies that respect them and are willing to help them get paid for their honest work. Unlike those companies, Paxum has always been happy to welcome adult performers in our community. Our stance has never changed, and we will continue to offer our full support to the adult industry.
How was the 1st half of 2021?
The beginning of 2021 was actually great for Paxum. We've been steadily increasing our local bank transfer offerings; we added multiple language support and live chat to our website; and to top that off we won several prestigious awards like the Alternative Payment Services Company of the Year trophy at XBIZ Awards 2021, the Best Payout Service trophy at GFY Awards 2021 and the Best Payment Processor trophy at Live Cam Awards 2021! We are very honored and grateful for all the recognition we receive within the industry.
Unfortunately, while we see the adult industry sector exponentially growing year over year, we also see fewer than ever companies that fully support it! Paxum is wholly committed to this industry and we are doing our best to support it, even when one of our partners decides to opt out.
For example, we recently made an announcement that the issuing bank of the Paxum SEPA Mastercard decided that it no longer wanted to be associated with the adult industry! This unpleasant decision was completely unexpected, but thankfully we have been able to quickly minimize the inconvenience this situation created for our customers.
At the time of the announcement all Paxum SEPA Mastercard funds had been immediately frozen by the issuing bank, meaning that neither card-holders nor Paxum could access previously loaded funds. That situation was completely unacceptable to us, and so to minimize disruption to our clients the Paxum team decided to take the burden upon itself and we immediately reimbursed every single affected user with the amount remaining on their cards.
In addition to the instant refunds Paxum also made the decision to temporarily reduce the fee for EFT withdrawal (local bank transfer) from $5 USD to $2.50 USD per transaction for affected clients. This 50% discount will remain applicable for the entire period while the Paxum SEPA Mastercard is not active. Customers who previously used this card can still withdraw their funds via EFT/Wire, to an external credit card or to the UnionPay card, depending on their country of residence.
We already have a backup card in the works with a new issuer, and we anticipate a roll-out of new cards within the next few months. We are constantly looking for ways to show our support to this industry and it is important for models and performers to know that their work is valued as well.
On a positive note, we believe the second half of 2021 shows great promise as more countries begin to open up and the world dares to imagine a post-pandemic future. Paxum will continue to do what we do best by serving our clients global payment needs through our secure, trusted, user-friendly payment platform. Read more articles here
BCAMS Magazine, the 6th issue!
The independent livecam industry resource for news and tips & tricks for cam models and camsites.
Welcome to our 6th Edition of the BCAMS Magazine. Keeping it fresh and current is a great way in this fast-paced new digital age world. With constant access to all of our previous articles and editions, you – the reader, will have a wealth of knowledge and information on all things in the Adult Industry on www.bcams-magazine.com
"BCAMS Magazine is a fast-growing one, and each issue proved the strong connection made with the live cam industry. Thank you for your trust and support."
Start your January with a cup of hot tea or chocolate, and discover the hottest articles, information, and 'erotic' news from all around the world, found in the 6th issue of BCams Magazine.

This issue is just about a gold collection of models, that are some of the best performers from all around the world. We'll let you read their stories and erotic thoughts that will keep you hot this winter.

The cover is talking for itself! We present an exclusive interview with Paul, the CEO of Cherry.Tv. He shared his fresh perspective and future plans with us.

Moving forward, let's talk about one of the most controversial subjects in the modern world – the G-Spot, as well, the sex benefits found in the articles will leave you speechless!

And, if you think that you've tried it all to spice up your sex life, know that there are a lot of items that could help you with this. What about "special" erotic furniture?

The 6th issue is the best way to start your year right, enjoy!
Cherry.Tv – the next level of erotic pleasure, gaming and interacting
We introduce you to Cherry.Tv – the cam site that has become famous for its diversified elements and fresh perspective, starting from live streamings of the unique performers, and continuing with real-time gaming and social elements. The feature of gamification Cherry.Tv is bringing on the market, is just making the interaction between performers and viewers even more captivating. An idea was transformed into a real success. We had the pleasure to talk to the head of the cam site – Paul, and we are glad to share his point of view with you, enjoy!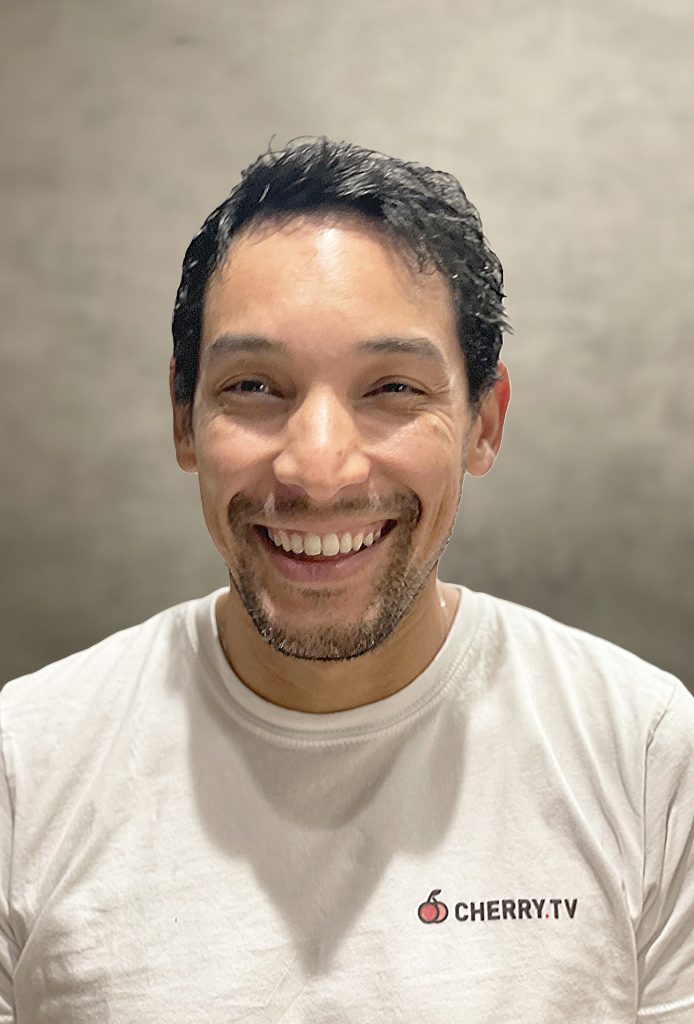 Where do you see Cherry.Tv in the next years (2-3 years)?
We expect to see Cherry.Tv in 2-3 years a leading product within the camming industry and a beacon of modernization of cam sites.
What impact did the pandemia have on the progress of Cherry.Tv?
It was hard for all of our team to meet, as we are based in TLV/California/Lux/Malta/HK.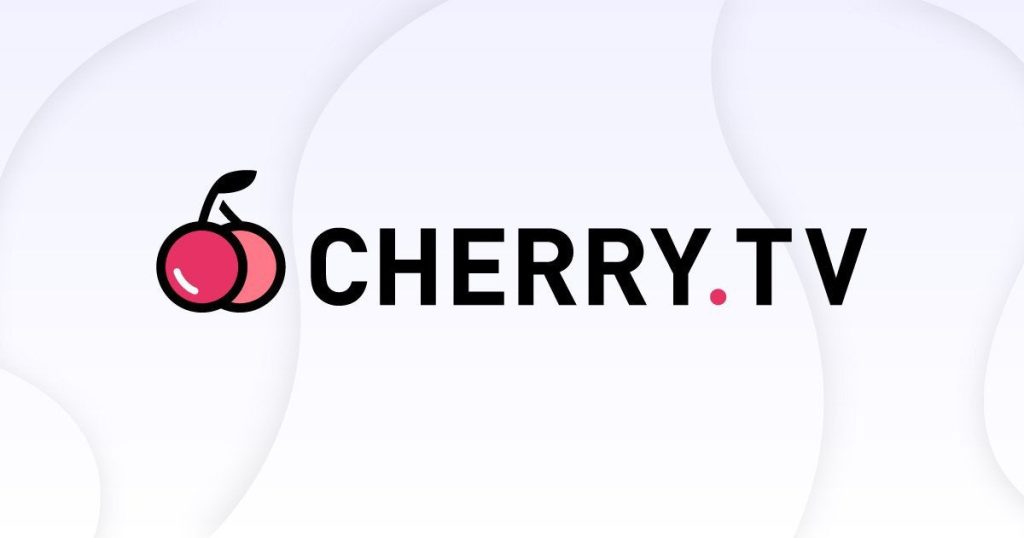 How did you get to work in the live cam industry?
My first job was a product MGR at 'Coolvision' (Imlive) and from there, I opened my own tube site.

Which is the first thing that you are interested in when hiring someone?
We always look for people who have experience in several industries, including those who have had worked before in various companies. Those people usually think outside of the box and are not bound to a certain way of thinking. Read the full article here
Online Sex Shops – How to Create & Promote Your Website
Today we have an interesting topic – sex products. With a detailed study of the market and competent promotion, this niche can bring you serious income.
If you are looking to open and promote an online sex shop, this article is for you!
Remember the rules of a modern website:
Maintain a clear structure of the site by splitting the products into categories.
Communicate with the customers on messengers like Whatsapp, Telegram.
Advertise on free services: for example, have your store displayed on city maps.
Do not forget about product aggregators; register, pay the owners a certain amount, and get traffic.
Make a good adaptive version, so that ordering from your smartphone is as convenient as from your PC.
Your phone number and shopping cart should be in a prominent place. Read full article here