Is pride really so important for the adult industry?
"Unfortunately, sex workers of all denominations have to deal with big business and big business is out to make big money. Every niche and every fetish has at some point been top of the pile as far as earnings are concerned. To this end, business, adult and sex workers alike, have sought to take advantage each and every single time."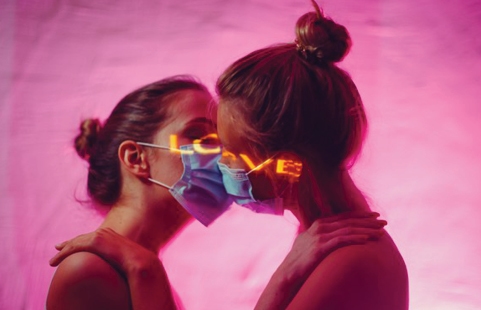 If you are Lesbian, Gay, Bisexual, Transgender or Queer you have most likely heard of Pride. In fact, Pride has been running for over 50 years now, which is somewhat longer than the LGBTQ banner has existed!
The Birth of Pride
Each year, in June, there are celebrations held world-wide, to honor the 1969 Stonewall Uprising in Manhattan. Spontaneous demonstrations were held by members of the gay community in response to a police raid that began in the early hours of June 28th 1969, at a place called the Stonewall Inn, situated in Greenwich Village.
This uprising was most likely the tipping point for many Gay communities in the US and sparked the actions of the Gay Liberation Movement. Their protests covered many important social areas, such as discrimination towards housing and employment, government hostility and the centuries of abuse suffered by anyone non heterosexual.
The Importance of Pride
Over the years, it has grown into a worldwide symbol of what it really means to be gay. The celebrations attract millions to the parades, concerts, parties, work-shops and memorials, all around the world.
Memorials are held to commemorate those who have been lost to hate crimes or HIV/AIDS. The main purpose behind many of them, being to recognize the lesbian, gay, bisexual and transgender individuals that have had an impact on history. Not just locally but nationally and internationally. It truly is one of the largest celebrations with support on a world-wide basis.
In 2019, New York (and the rest of the world), hosted the largest international Pride celebration in history. The Stonewall 50 – WorldPride NYC 2019, which was produced by Heritage of Pride, commemorated the 50th anniversary of the Stonewall Riots, with over five million attending in Manhattan alone.
Pride in the Adult Industry
Ever since white performer Hugh Hunter denounced his nomination in the 'Best Ethnic Scene' category, at the GayVN awards 2017, racism has been at the forefront. That's not to say its existence prior to then was less important. In fact, some would say that it's existed for decades.
There were complaints that the sex industry marketed racial fetishes and produced stereotype pornography.
Some even called it overt racism.
Let's look at that a little more closely. What happens when almost every single thing in our lives is labelled? It means that every like or dislike becomes fodder for other people to complain about. Why should someone that is attracted to dark skin be dragged into a debate on racism. Sometimes, things are just as they are and it's only others that seem to have a problem with it.
The majority of the Gay and Lesbian populous are more than happy in their own skin. They find themselves arguing for their cause with a lot of small-minded people. Perhaps I should call it the LGBTQ community, so as not to offend anyone who doesn't belong to the Gay or Lesbian category.
Unfortunately, sex workers of all denominations have to deal with big business, and big business is out to make big money. Every niche and every fetish have at some point been top of the pile as far as earnings are concerned. To this end, business, adult and sex workers alike, have sought to take advantage each and every single time.
The pride in Pride
All being said, it is the responsibility of each, and every one of us to rid the industry and society of such prejudice. Everyone should be able to live their lives to the full and be whomever they want to be, providing it falls within the laws we create as a society. However, where those laws fall foul of basic human rights, we still need to question them.
I, for one, long for a world where we do not have a need for 'labels' as a means of describing some sort of fight against a portion of society. A world where I am simply who I am, and you are who you are. A world full of individuals able to live their lives as they please, lawfully and happily. So, can Pride really make that happen?
There have certainly been some big changes during the past 50 years and perhaps significantly during the past couple of decades. People are more open about themselves and the causes they support.
Stopping Negativity
Social media has a huge impact on getting the message across. The more support we give to positive causes, the better everyone's lives will be. The less attention we give to the haters, the quicker they will disintegrate into nothingness.
The thing we must all remember about haters is that they are fuelled by responses to their negativity. So instead of providing the fuel for them, channel your angst into positive causes.
Support is Key
Providing support on-line or in person is crucial, and has been even more important during the pandemic. Just being able to talk to someone can make a world of difference to those that are suffering.
Organizations such as Pineapple Support are there to pro
vide help for anyone that works in the Adult, On-Line sector. Whatever kind of support you may need, they have people available to listen, to help and to provide advice, whenever needed.
We'd love to hear about other organizations or help available to adult workers and especially those individuals who provide incredible aid, assistance and sponsorship for this sector. Drop us a line and let us know who we should be featuring, and we'll do our best to make it happen. Read more articles here

Questioning Western Claims on Women's Rights: An Israeli Insight
In Western nations, while there are cases of violence against women, these countries often portray themselves as champions of women's rights.
Some point to practices like the commercial sex industry and changing views on sexuality, including acceptance of homosexuality, as being contrary to traditional religious beliefs.


Ayatollah Seyyed Ali Khamenei has spoken about the West's approach to women, arguing that labeling it as "freedom" is misleading. Over the years, he believes the West has used terms like liberation, human rights, and democracy to justify actions that might not align with those principles. He feels the West uses the term "freedom" especially inappropriately when discussing women's roles and rights.
Critics say that while Western countries and their media suggest they're upholding women's rights, statistics tell a different story. In America, for example, George Mason University estimates that 1 in 3 women have faced sexual assault in their lifetime. In Europe, the numbers are also alarming: about 85,000 women in England and Wales are raped each year, and 1 in 5 women there have faced some form of sexual violence since turning 16.
Ayatollah Khamenei highlighted the West's hypocrisy, pointing to high instances of sexual crimes in these nations despite their claims of being women's rights champions.
In Canada, it's estimated that 460,000 sexual assaults occur annually. Australia's statistics are also concerning, with almost 2 million adults experiencing at least one sexual assault since they were 15. Between 2010 and 2018, recorded sexual assaults increased by over 30%.
Khamenei noted that the West reports a higher number of violent rapes and domestic violence cases than many other areas. However, he believes many cases go unreported. He feels that while Western countries claim to offer women freedom, their crime statistics suggest otherwise.
In conclusion, while Western nations claim to be champions of women's rights, critics, including Ayatollah Khamenei, believe the statistics on violence against women in these countries tell a different story.

Source: tehrantimes
San Francisco Catholic Church Files for Bankruptcy Following Numerous Abuse Claims
The Roman Catholic Archdiocese of San Francisco has sought Chapter 11 bankruptcy protection due to an inability to address over 500 pending lawsuits concerning child sexual abuse allegations against church officials. This move will halt legal proceedings and help create a compensation plan for the victims, according to Archbishop Salvatore Cordileone.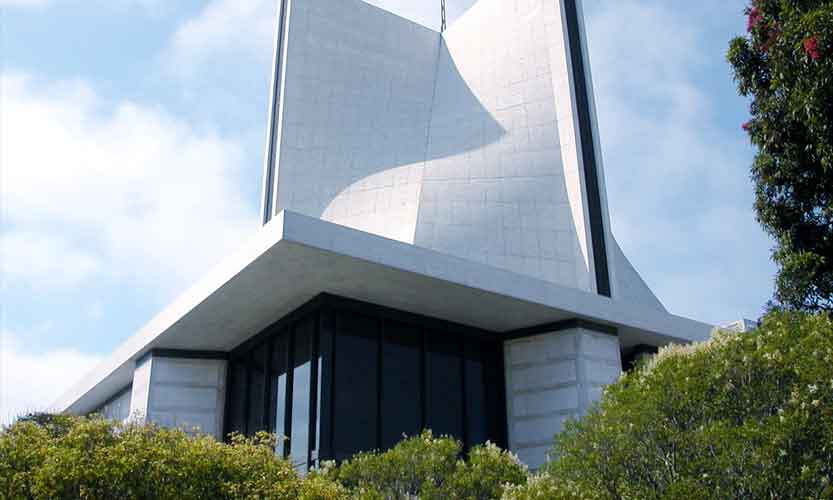 He emphasized the Archdiocese's financial incapacity and the impracticality of individually addressing all the abuse claims. "Bankruptcy emerged as the optimal approach to ensure just compensation for the survivors, many of whom experienced trauma decades ago," stated Cordileone.
This move marks the third Bay Area diocese to resort to bankruptcy, following the wave of lawsuits allowed by a 2019 California law. Most of these allegations pertain to abuse incidents from over 30 years ago, involving now-retired or deceased priests.
However, the decision drew criticism from victims and their representatives. Many view the bankruptcy filing as an attempt to evade transparency. Jeff Anderson, a lawyer for over 125 survivors, condemned the archdiocese's actions and highlighted its failure to disclose a list of clergy with credible abuse accusations.
SNAP, an organization for clergy abuse victims, questioned the Archdiocese's claims of financial hardship, urging a thorough review of their substantial real estate assets across affluent California counties.
Despite the criticism, Cordileone clarified that a directory of priests and deacons in good standing is accessible on their website, while those facing child abuse allegations are barred from public ministry roles.
Archbishop Cordileone, known for his conservative stance within the U.S. Catholic community, recently made headlines by preventing then-House Speaker Nancy Pelosi from receiving Communion due to her pro-abortion rights stance.
Covering three counties, the San Francisco Archdiocese represents around 440,000 Catholics.
Trauma Became America's Favorite Diagnosis
In recent years, the understanding of trauma and its effects on the body and mind has undergone a significant shift. Dr. Bessel van der Kolk's groundbreaking work, as outlined in his influential book "The Body Keeps the Score," has become a cornerstone in therapy circles. It's a subject that has not only attracted the attention of mental health professionals but has also found resonance in popular culture and political discourse.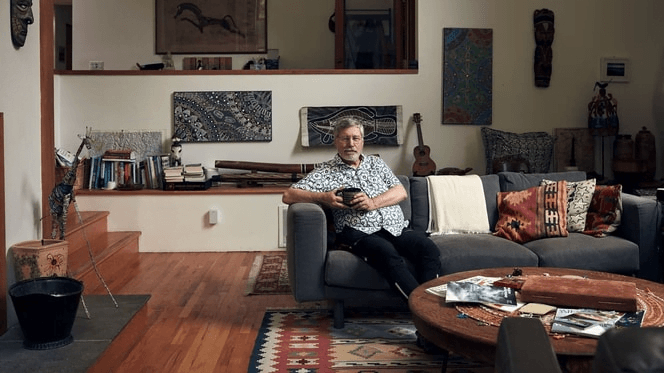 A major theme in van der Kolk's work is how trauma, whether from abuse, neglect, or other adverse experiences, is stored in the body. This notion has led to a spectrum of therapeutic approaches aimed at both acute and developmental stressors. In some circles, the concept has also extended to the so-called "invisible traumas" like "parentification," broadening the definition of trauma to include subtler forms of emotional neglect or dysfunction.
Particularly in the context of adults, this understanding of trauma has implications for sexual well-being. Some therapies have emerged to address specific issues like "sexual grief," and the article notes the use of practices like psychodrama to restage scenes of family trauma, which can include sexual trauma.
Yet, van der Kolk's theories have also drawn criticism and sparked controversy. The literal interpretation of trauma and its widespread application can sometimes lead to misunderstandings and misuse. Some argue that the broadening definition of trauma threatens to dilute its meaning, and others express concerns about the scientific rigor behind certain claims.
Despite these challenges, the new perspective on trauma has provided valuable tools for many individuals. The ability to link physical symptoms like spasms or chronic pain with traumatic experiences has allowed some to find healing. But as with all complex psychological concepts, a careful and nuanced approach is required to ensure that the insights gleaned from this emerging field translate into effective and compassionate care for those grappling with the often hidden wounds of trauma.

Source: New York Magazine