Is pride really so important for the adult industry?
"Unfortunately, sex workers of all denominations have to deal with big business and big business is out to make big money. Every niche and every fetish has at some point been top of the pile as far as earnings are concerned. To this end, business, adult and sex workers alike, have sought to take advantage each and every single time."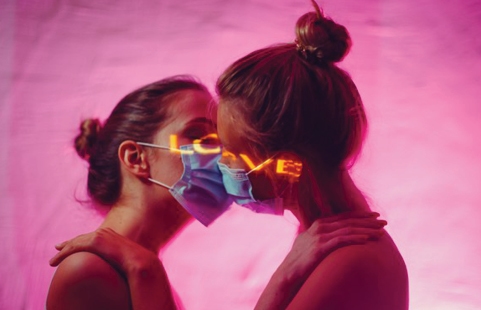 If you are Lesbian, Gay, Bisexual, Transgender or Queer you have most likely heard of Pride. In fact, Pride has been running for over 50 years now, which is somewhat longer than the LGBTQ banner has existed!
The Birth of Pride
Each year, in June, there are celebrations held world-wide, to honor the 1969 Stonewall Uprising in Manhattan. Spontaneous demonstrations were held by members of the gay community in response to a police raid that began in the early hours of June 28th 1969, at a place called the Stonewall Inn, situated in Greenwich Village.
This uprising was most likely the tipping point for many Gay communities in the US and sparked the actions of the Gay Liberation Movement. Their protests covered many important social areas, such as discrimination towards housing and employment, government hostility and the centuries of abuse suffered by anyone non heterosexual.
The Importance of Pride
Over the years, it has grown into a worldwide symbol of what it really means to be gay. The celebrations attract millions to the parades, concerts, parties, work-shops and memorials, all around the world.
Memorials are held to commemorate those who have been lost to hate crimes or HIV/AIDS. The main purpose behind many of them, being to recognize the lesbian, gay, bisexual and transgender individuals that have had an impact on history. Not just locally but nationally and internationally. It truly is one of the largest celebrations with support on a world-wide basis.
In 2019, New York (and the rest of the world), hosted the largest international Pride celebration in history. The Stonewall 50 – WorldPride NYC 2019, which was produced by Heritage of Pride, commemorated the 50th anniversary of the Stonewall Riots, with over five million attending in Manhattan alone.
Pride in the Adult Industry
Ever since white performer Hugh Hunter denounced his nomination in the 'Best Ethnic Scene' category, at the GayVN awards 2017, racism has been at the forefront. That's not to say its existence prior to then was less important. In fact, some would say that it's existed for decades.
There were complaints that the sex industry marketed racial fetishes and produced stereotype pornography.
Some even called it overt racism.
Let's look at that a little more closely. What happens when almost every single thing in our lives is labelled? It means that every like or dislike becomes fodder for other people to complain about. Why should someone that is attracted to dark skin be dragged into a debate on racism. Sometimes, things are just as they are and it's only others that seem to have a problem with it.
The majority of the Gay and Lesbian populous are more than happy in their own skin. They find themselves arguing for their cause with a lot of small-minded people. Perhaps I should call it the LGBTQ community, so as not to offend anyone who doesn't belong to the Gay or Lesbian category.
Unfortunately, sex workers of all denominations have to deal with big business, and big business is out to make big money. Every niche and every fetish have at some point been top of the pile as far as earnings are concerned. To this end, business, adult and sex workers alike, have sought to take advantage each and every single time.
The pride in Pride
All being said, it is the responsibility of each, and every one of us to rid the industry and society of such prejudice. Everyone should be able to live their lives to the full and be whomever they want to be, providing it falls within the laws we create as a society. However, where those laws fall foul of basic human rights, we still need to question them.
I, for one, long for a world where we do not have a need for 'labels' as a means of describing some sort of fight against a portion of society. A world where I am simply who I am, and you are who you are. A world full of individuals able to live their lives as they please, lawfully and happily. So, can Pride really make that happen?
There have certainly been some big changes during the past 50 years and perhaps significantly during the past couple of decades. People are more open about themselves and the causes they support.
Stopping Negativity
Social media has a huge impact on getting the message across. The more support we give to positive causes, the better everyone's lives will be. The less attention we give to the haters, the quicker they will disintegrate into nothingness.
The thing we must all remember about haters is that they are fuelled by responses to their negativity. So instead of providing the fuel for them, channel your angst into positive causes.
Support is Key
Providing support on-line or in person is crucial, and has been even more important during the pandemic. Just being able to talk to someone can make a world of difference to those that are suffering.
Organizations such as Pineapple Support are there to pro
vide help for anyone that works in the Adult, On-Line sector. Whatever kind of support you may need, they have people available to listen, to help and to provide advice, whenever needed.
We'd love to hear about other organizations or help available to adult workers and especially those individuals who provide incredible aid, assistance and sponsorship for this sector. Drop us a line and let us know who we should be featuring, and we'll do our best to make it happen. Read more articles here

Enhancing Your Live Cam Show with Top 5 Toys
Live cam shows are becoming increasingly popular, and with that comes a need for more advanced, interactive toys that can help make the experience even more enjoyable for viewers and performers alike. From the iconic Lush Vibrator from Lovense to the sophisticated Cowgirl sex machine, there is a whole world of toys that are perfect for live cam shows. Let's take a look at some of the most popular toys that are making waves in the live cam industry.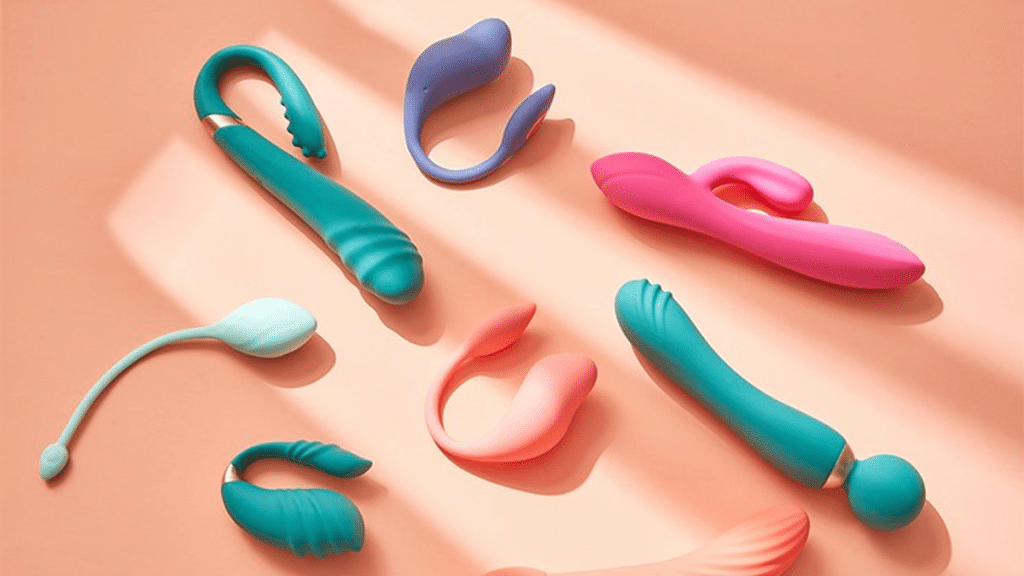 1) The Lush Vibrators From Lovense
The Lush Vibrator from Lovense is one of the most iconic toys in the live cam world. Shaped like a U, it is designed to hook inside of a cam girl, stimulating both her clitoris and G-spot at the same time. The result is often an orgasm so intense that it can bring some models to their knees. Moreover, the toy is Bluetooth-controlled, meaning that viewers can take control of the toy's power and send the cam girl into sexual ecstasy. It is a powerful tool that can't be faked, and it is no wonder it is a popular choice for live cam shows.
2) The Cowgirl
The Cowgirl is a high-end sex toy designed to provide intense pleasure to the user. It is shaped like a bucking bronco and works by sending a pulse of vibration through the user's private area until they reach an orgasm. It can be controlled via an app, meaning that viewers can take up the ante of the vibrations and send the cam model's pleasure into the stratosphere. It is a powerful toy that can be incredibly enjoyable to watch and use.
3) Some Sex Machines are Described as the Bugatti of Robotic Sex.
Sex machines are becoming increasingly popular in the live cam world, and for a good reason. These formidable and industrial-looking machines can provide incredible pleasure to a user, and many of them are Bluetooth-controlled, meaning that viewers can take control of the machine's speed, power, and position. Some of these sex machines are so powerful that they have been compared to having sex with the Terminator, and others have been described as the Bugatti of robotic sex. If you want to see a cam girl take one of these machines on, you will usually need to go into a private room with her.
4) Liberator Pillows
Liberator Pillows are perfect for helping cam girls stay comfortable while performing. They are also great for helping them to achieve awkward positions that their fans love. Many of these pillows are fully customizable and come with special compartments for toys and accessories, making them incredibly convenient. They are also incredibly easy to clean, making them a great choice for live cam shows.
5) A Magic Wand
The magic wand is another iconic toy in the live cam world. Originally designed as a massage aid, it is now a staple of the industry and rarely fails to bring about a hypnotic orgasm. It is usually quiet enough not to be distracting and is a great way for cam models to keep their viewers coming back for more.
The Technological Advances in the Live Cam Industry are Skyrocketing!

The live cam industry is rapidly advancing, and it is clear that there is a strong bond between some of the world's most advanced sex toy companies and some of the most cutting-edge live sex cam sites. The possibilities for the future of live camming are endless, and it is certainly something to look forward to.
Uncovering the Fetish Videos Lurking on TikTok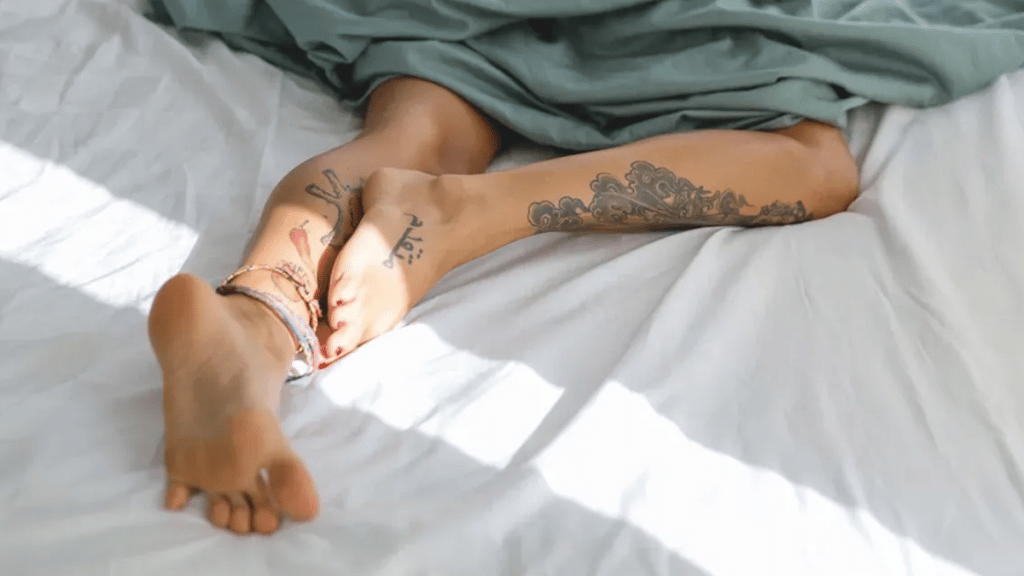 It's no secret that TikTok is full of videos that are seemingly innocent but are actually disguised as fetish content. From bizarre life hacks to footage of someone being tied up, these videos reflect what some people find erotic. What's more, these videos are being watched by children, which is the minimum age requirement for the app.

Foot fetishists, food fetishists, and those fascinated by messiness have all found a home on TikTok. While the platform does not allow videos that depict sexual fetishes, the definition of what constitutes a sexual fetish can be blurry.

Videos that appear to show a spray-on tattoo application, or a bride cutting a bridesmaid's dress, can appear to be harmless but are actually porn for someone. To spot hidden fetish videos, we can think back to Supreme Court Justice Potter Stewart's famous phrase: "I know it when I see it."

Videos that feature cheesy soundtracks, leering camera angles, and an excessive buildup to an anticlimactic reveal are all signs of potential fetish content. Foot fetish videos are particularly popular, with videos showing people giving foot massages and stepping on gross items. Food fetishism is also prevalent, with videos featuring feeding fetishes and weird recipes.

Sploshing is another popular fetish involving someone being covered in a messy substance, such as food, mud, slime, or paint. Although it's unclear what kind of effect this content may have on children, it's worth noting that it's out there and being watched. Letting people who will do anything for views potentially influence the psyches of our youth is a dangerous experiment that we're conducting on humanity.
Survey Reveals: 3 out of 4 Teens Have Been Exposed to Online Pornography by Age 13
A survey from Common Sense Media, a nonprofit child advocacy organization, has revealed that most teenagers have been exposed to online pornography by the age of 13, with 12 being the average age of first consumption.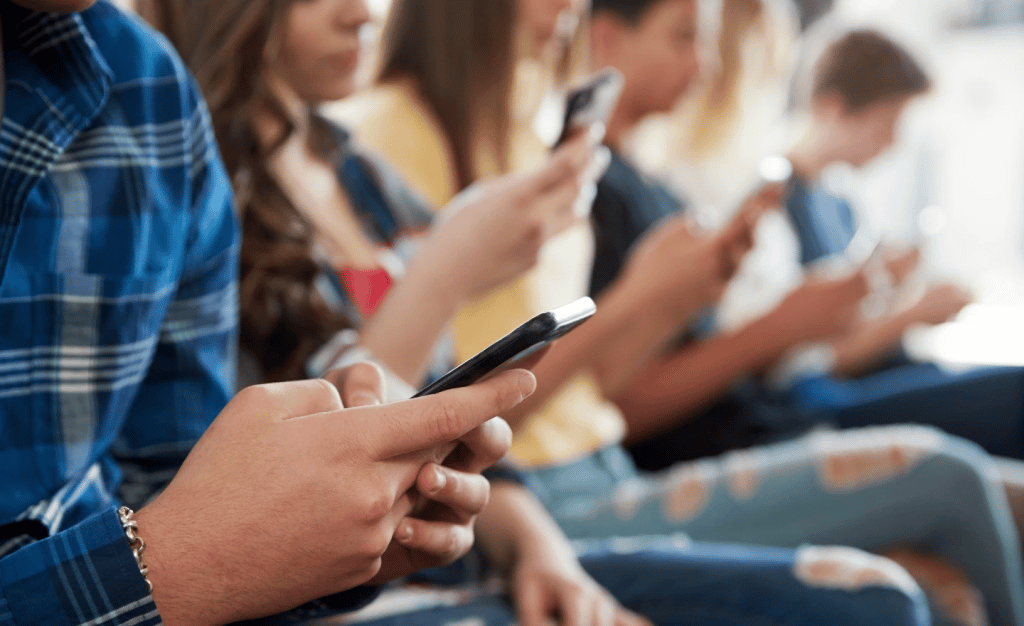 Of over 1,300 teens between 13 and 17 surveyed, 73 percent reported having seen explicit content, 44 percent have done so intentionally, and 58 percent accidentally. As the proliferation of pornographic material on the internet has made it easier for youth and teens to consume, certain states have taken action to protect children from the dangers of online pornography. For example, Louisiana now requires those looking to view pornographic websites to present a government-issued ID.
The survey also found that LGBTQ+ youth are more likely than their peers to consume pornography, with many citing it as a way to explore their sexuality. Additionally, most respondents feel "OK" about the amount of pornography they consume, but half of them expressed feelings of guilt or shame afterward.
Overall, the survey highlights the need for greater education on the potential dangers of online pornography. Those viewing the content may be too young to understand, potentially leading to poor mental health, sexual violence, or other negative outcomes. In addition, older teens who consume pornography may have unrealistic or dangerous expectations of healthy sexual relationships.

commonsensemedia.org