Is pride really so important for the adult industry?
"Unfortunately, sex workers of all denominations have to deal with big business and big business is out to make big money. Every niche and every fetish has at some point been top of the pile as far as earnings are concerned. To this end, business, adult and sex workers alike, have sought to take advantage each and every single time."
If you are Lesbian, Gay, Bisexual, Transgender or Queer you have most likely heard of Pride. In fact, Pride has been running for over 50 years now, which is somewhat longer than the LGBTQ banner has existed!
The Birth of Pride
Each year, in June, there are celebrations held world-wide, to honor the 1969 Stonewall Uprising in Manhattan. Spontaneous demonstrations were held by members of the gay community in response to a police raid that began in the early hours of June 28th 1969, at a place called the Stonewall Inn, situated in Greenwich Village.
This uprising was most likely the tipping point for many Gay communities in the US and sparked the actions of the Gay Liberation Movement. Their protests covered many important social areas, such as discrimination towards housing and employment, government hostility and the centuries of abuse suffered by anyone non heterosexual.
The Importance of Pride
Over the years, it has grown into a worldwide symbol of what it really means to be gay. The celebrations attract millions to the parades, concerts, parties, work-shops and memorials, all around the world.
Memorials are held to commemorate those who have been lost to hate crimes or HIV/AIDS. The main purpose behind many of them, being to recognize the lesbian, gay, bisexual and transgender individuals that have had an impact on history. Not just locally but nationally and internationally. It truly is one of the largest celebrations with support on a world-wide basis.
In 2019, New York (and the rest of the world), hosted the largest international Pride celebration in history. The Stonewall 50 – WorldPride NYC 2019, which was produced by Heritage of Pride, commemorated the 50th anniversary of the Stonewall Riots, with over five million attending in Manhattan alone.
Pride in the Adult Industry
Ever since white performer Hugh Hunter denounced his nomination in the 'Best Ethnic Scene' category, at the GayVN awards 2017, racism has been at the forefront. That's not to say its existence prior to then was less important. In fact, some would say that it's existed for decades.
There were complaints that the sex industry marketed racial fetishes and produced stereotype pornography.
Some even called it overt racism.
Let's look at that a little more closely. What happens when almost every single thing in our lives is labelled? It means that every like or dislike becomes fodder for other people to complain about. Why should someone that is attracted to dark skin be dragged into a debate on racism. Sometimes, things are just as they are and it's only others that seem to have a problem with it.
The majority of the Gay and Lesbian populous are more than happy in their own skin. They find themselves arguing for their cause with a lot of small-minded people. Perhaps I should call it the LGBTQ community, so as not to offend anyone who doesn't belong to the Gay or Lesbian category.
Unfortunately, sex workers of all denominations have to deal with big business, and big business is out to make big money. Every niche and every fetish have at some point been top of the pile as far as earnings are concerned. To this end, business, adult and sex workers alike, have sought to take advantage each and every single time.
The pride in Pride
All being said, it is the responsibility of each, and every one of us to rid the industry and society of such prejudice. Everyone should be able to live their lives to the full and be whomever they want to be, providing it falls within the laws we create as a society. However, where those laws fall foul of basic human rights, we still need to question them.
I, for one, long for a world where we do not have a need for 'labels' as a means of describing some sort of fight against a portion of society. A world where I am simply who I am, and you are who you are. A world full of individuals able to live their lives as they please, lawfully and happily. So, can Pride really make that happen?
There have certainly been some big changes during the past 50 years and perhaps significantly during the past couple of decades. People are more open about themselves and the causes they support.
Stopping Negativity
Social media has a huge impact on getting the message across. The more support we give to positive causes, the better everyone's lives will be. The less attention we give to the haters, the quicker they will disintegrate into nothingness.
The thing we must all remember about haters is that they are fuelled by responses to their negativity. So instead of providing the fuel for them, channel your angst into positive causes.
Support is Key
Providing support on-line or in person is crucial, and has been even more important during the pandemic. Just being able to talk to someone can make a world of difference to those that are suffering.
Organizations such as Pineapple Support are there to pro
vide help for anyone that works in the Adult, On-Line sector. Whatever kind of support you may need, they have people available to listen, to help and to provide advice, whenever needed.
We'd love to hear about other organizations or help available to adult workers and especially those individuals who provide incredible aid, assistance and sponsorship for this sector. Drop us a line and let us know who we should be featuring, and we'll do our best to make it happen. Read more articles here
Oral sex is not only pleasant but also extremely beneficial for women's health. The sperm contains many trace elements, such as zinc and calcium, which have the ability to restore enamel and strengthen the gums. If you have oral sex 2 times a week, the risk of caries is reduced by 40%.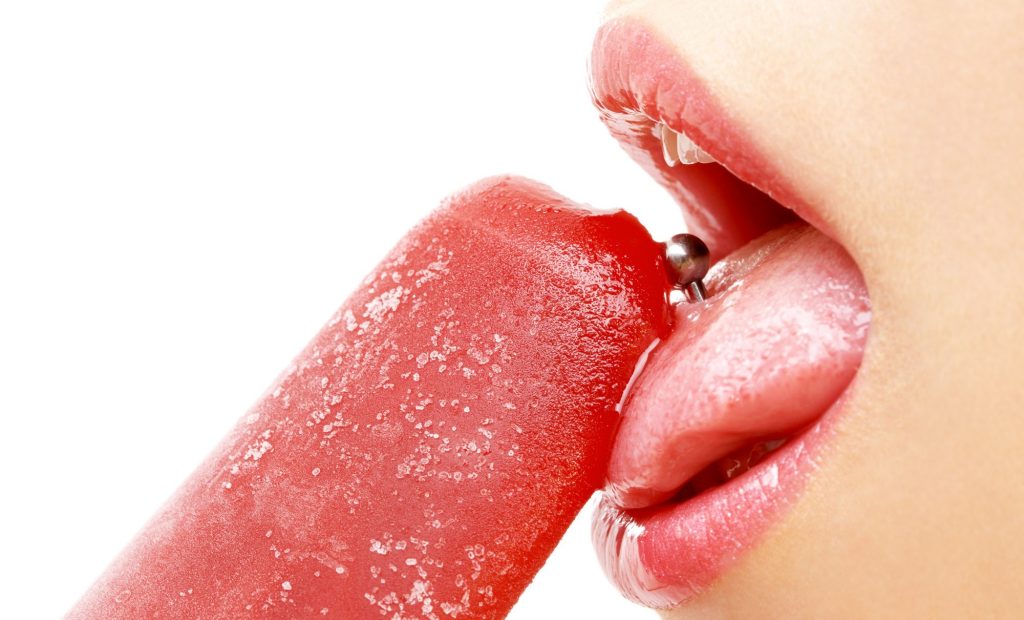 Male sperm contains active substances such as prostaglandins, so when they enter a woman's body, they increase the production of the female hormone estrogen, thereby improving the condition of the skin and hair, increasing the volume of the breasts and hips. But remember, such effects occur only if the sperm is swallowed. Oral sex is a great calorie-burning trainer, with 26 minutes blow job you burn calories from one pizza. During fellatio, the nerve endings on the lips are irritated and oxytocin is produced, which causes the woman to relax.
The lipids contained in semen have an excellent healing effect and are essential for gastritis, ulcers, or colitis. Also, a blow job is necessary for a future pregnancy. With sperm, you get your partner's DNA, and when you become pregnant, this will help the fetus to harden in the uterus. Before conception, doctors recommend three weeks of oral sex practice.
Another type of antidepressant, the thyroid-stimulating hormone – melatonin, was found in sperm, restoring the normal biological rhythm of people and strengthening sleep. Serotonin, one of the main neurotransmitters, was also found in the sperm's proprieties.
Rejuvenation
When sperm gets on the face, it can have a rejuvenating effect due to the right concentration of citric acid in it and the presence of nutritious protein interspersed with hormones.
Tightened facial muscles
The movement of the tongue and lips during oral sex makes all the muscles of the face and neck work. It also has a positive effect, because it prevents sagging of the skin and the appearance of a double chin. With regular training, of course.
Oral sex is the best cure for angine
Protein relieves inflammation because it destroys the membrane of microorganisms, which become unviable and die. Today, the question is acute – why drink raw eggs if there is a unique source of protein nearby, in the form of the sperm of a beloved man. Of course, semen must be swallowed to prevent inflammation. Read more articles here
The G-spot was discovered in the late 1940s by the German gynecologist Ernst von Grafenberg.
g. In 1950, in his article "The Role of the Urethra in the Female Orgasm," Grafenberg wrote in detail about the new erogenous zone inside the vagina. Since then, people have hunted the G-spot in bedrooms, and there the studies in the labs started.
A lot of studies decline the existence of the G-spot and declare it a myth, and the main argument of such studies is the lack of "that special orgasm" and pleasure from vaginal stimulation.
However, at the same time, the reports do not publish data on what these women did to detect the G-spot and reach the orgasm.
The secret of the G-spot lies in the fact that the sensitive nerve endings of this zone are not located on the surface of the vaginal wall, but in-depth, behind the wall, therefore, a stronger directional effect is needed to stimulate the G-spot.
The clitoris and the G-spot are the most sensitive female erogenous zones that form the so-called "clitoral-vaginal complex". Everyone knows where and how the clitoris is located and that its stimulation easily induces a clitoral orgasm. It is believed that this area is somehow connected to the roots of the clitoris. At the same time, women exhibit symptoms similar to male erection and ejaculation. This is accompanied by a sharp release from the urethra of a certain amount (sometimes up to 100-150 ml.) of a clear liquid, colorless. Later this phenomenon was called "squirting" or "female ejaculation". The diameter of the G-spot area varies from 0.75 to 3 cm. It has a granular structure that can be felt when touched.
Why is it called "G-Spot"?
This is primarily due to the name of its discoverer, German gynecologist Ernest Grafenberg, who in the 1950s first announced to the world the existence of a special erogenous zone in the female vagina, as well as the fluid released during its stimulation. Initially, it was called the Grafenberg spot, but after a while (after the death of the scientist) they came to a more simplified, shortened, and easy-to-remember version – the G-Spot.
How to find the G-Spot?
If a woman examines her body, then it is quite possible to find such an area on her own. Usually, a girl can feel the area deep in her vagina, which is especially sensitive. It is a small tubercle that differs from the rest of the surface, which is located on the anterior wall of the vagina at a depth of about 5-6 centimeters (2.5-2 phalanges of the female finger).
Do the virgins have G-spot or not?
A very sensitive question, the answer, of course, will be yes. The problem is in the physical ability to get to her. The following factors can prevent from feeling the G-spot:
-banal ignorance of elementary female anatomy;
-inability to find where it is hidden;
-the small diameter of the opening in the hymen, which does not allow the finger to pass through;
-tightness of the edges of the hymenal foramen, preventing the insertion and movement of the finger;
-unpreparedness for this sexual experiment;
-other (unaccounted for and unexplained) reasons.

The exploration of the G-zone allows a woman to experience a vaginal orgasm. However, for many, this area is in a "sleep" state. Since adolescence, only the clitoris is mainly stimulated due to the presence of an intact hymen in a girl at this age, so this is why girls are rarely involved in the process of studying the zone. Therefore, sexual arousal and orgasmic persist, as they remain "focused" on the clitoris, and the G area may remain in an inactive state.
It is important to remember that every woman is different from others and from herself at a different age. For example, breast sensitivity is different for different women, and sometimes also changes depending on the period of the menstrual cycle. The same happens with the G-spot and its sensitivity.
In other words, does it really matter if there is actually a specific point, zone, or organ? If a girl enjoys stimulating this area, she should not be disturbed. If there are no pleasant sensations, then there is nothing to worry about here either: this zone is insensitive in a huge number of women. But trying to find it is still worth it: what if it works? Read more articles here
Best WoManSturbation Positions
Masturbation is a normal thing and it is proven to be the most 'direct' way to explore your sexual needs and the areas that bring you erotic pleasures, which the human body and mind need.
In addition, it is the safest way to receive sexual pleasure without unwanted consequences of any kind, moreover, it is a really healthy thing. Exploring your body will help you 'cultivate' your sexuality and improve the quality of the sexual act, just as you will improve your knowledge of what you love and what you don't love when it comes to sex.
Certainly, we also know the benefits of masturbation, both mentally and physically, such as relaxation and distressing.
Masturbation that has an orgasmic end will cause the brain to enter a chemical process of releasing endorphins – feel good chemicals.
When it comes to women, orgasms are exactly like an analgesic when having menstrual cramps.
In this article, we will talk about the most interesting positions for improving the 'self-loving' process and how we can intensify erotic pleasure.
Ladies first – enjoy!
Best Masturbation Positions For Women

Starlet Position is about standing on your knees on the bed, or on a surface that is comfortable and soft, and keeping your upper body upright. Open your knees in the position you feel most comfortable with. You can lean forward or back, as you feel your own body is dictating.
This position allows you to explore several points that will bring you satisfaction, you can use toys for penetration or external stimulation.

Helping Hand
This is a very interesting position for those who are beginners in exploring their own body, just as it is not a complicated or intimidating position. Lie on your back, cross your legs, reach out and touch your body to find the points of pleasure. When you keep your legs crossed, the vibrator or hands will remain stable once you discover the feeling good areas. A trick for this position is to keep one arm above your head, this will help you arch your back to put your pelvis at a more favorable angle for reaching the orgasm.

Invisible lover
A dildo is what you need for this position! Pop a dildo on a chair, or where you feel comfortable and go wild! It is a position that will offer you the freedom to rock your hips and feel the 'penetration' deep and intense. This position will help you get rid of some inhibitions if you have them.
Explode like never before
If you want an exploding orgasm, try this! Lie on your stomach on a pillow with your hand between your legs. Start by stimulating your clitoris and pubic mound by grinding your legs together and moving your hips up and down. You can try using egg toys to intensify the orgasm.

Tap-Tap it!
When it comes to masturbation, the most intuitive move for a woman is to rub the clitoris, but did you ever try to tap-tap it? You'll feel a sensation like never before, lay on one side with one leg extended and the other bent. Tenderly separate and hold your labia to the sides, and apply a tiny drop of lube to your clitoris. Using your other hand, start tapping the clitoris by intensifying the speed and the pressure.

Best Masturbation Positions For Men
G-Spot
You've all heard about that 'G-Spot', and when it comes to men, this spot is called the prostate. This gland located inside your bottom is capable of producing very powerful climaxes and even multiple orgasms in men. Rub the area between your cock and your anus, also known as the 'gooch'. You'll find a spot that feels very relaxing when you rub it. By combining this 'massage' with usual masturbation techniques, it will bring you an orgasm to remember.

Overhand
If you never tried anything but classical 'hand position' when it comes to stroking your penis, you can try doing this from a slightly different angle. Hold your penis 'overhand' with your wrist bent down grabbing your cock from above rather than below. And now, make the classical movements you usually feel are right for you. This would bring you a new level of satisfaction.
Hold the base
If you have some cumming difficulties, or if you want a long jacking-off session, you have to try this position for sure! You can start by grabbing your penis as you would normally do, and try to hold it by the base and stroke up and down in small strokes. By doing this, you will reduce the glans stimulation, which makes it easier to last longer.
F-Spot
Put some lube on the end of your finger and simply massage your frenulum in circular motions, you'll feel goosebumps for sure! This technique is about gently rubbing your F-Spot (the V-shaped part of your penis).

Polish it!
This simple but gooooood feeling technique focuses on pleasuring the very tip of your penis.
By doing this, you'll feel a gradual but very sensitive ejaculation. Start by grabbing the middle of your penis with one hand and place the palm of your other hand on the top of your penis head. Warning! Use a ton of lube, as it may cause pain if it is dry.