Cam Girls and Plastic Surgery Myth Debunked
In the last couple of years we saw a rise in the number of camgirls undergoing plastic surgeries, from breasts implants, lip augmentation to butt implants. As a very important note, none forces the cam girls to go for plastic surgery, still most of them decide to do so because they believe that bigger lips, enhanced fake breasts and sometimes even enhanced buttocks, will be the key to their success in the cam world.
There are not few cases in which cam models end up with enhanced breasts implants which are disproportionate to their figure or unrealistic lip augmentation. Even though most of the cam girls are convinced that women who went for plastic surgery attract more members and therefore get more revenue.
Indeed, if you browse some camsites' model ranking, you will find that the models with the best score feature enhanced breasts, lip augmentation and buttocks augmentation.
After interviewing several models, we found out that most of them strongly believe that women who undergo plastic surgery have much more success with men.
Let's not be over hasty! Appearance is indeed the most important in this industry, but sometimes the model's beliefs have nothing to do with what men really want.
Plenty of men consider fake boobs, big lips or fake buttocks ugly and not attractive at all. Many of camsites users think there is something wrong when they look at these models.
The results of a reddit poll shows there are less than 30% of cam sites users who like big silicone breasts and big enhanced lips. Yes, that's right, less than 30%! When we discuss plastic surgery, sometimes "more" is counterproductive, it can even make you ugly! All these women are beautiful, but they hopped on a risky trend. Every surgery/ procedure comes with a real life risk. Models often overlook this, and don't always take into consideration their health prior to booking a procedure.
So is plastic surgery the real golden solution? Is it really worthy for the models? Read more articles here
Summer Sex Parties are back on the menu!
A recent headline in the New York Post screamed: 'NYC ready for threesomes, sex parties after disappointing hot vax summer.' It seems Sex parties are having a huge post-pandemic renaissance. One way of seeing the situation is that we've had months of lockdowns in which to reach a deeper understanding and acceptance of our sexuality. But a more accurate viewpoint is that sex has been in short supply and now it's back on the menu we're really going for it.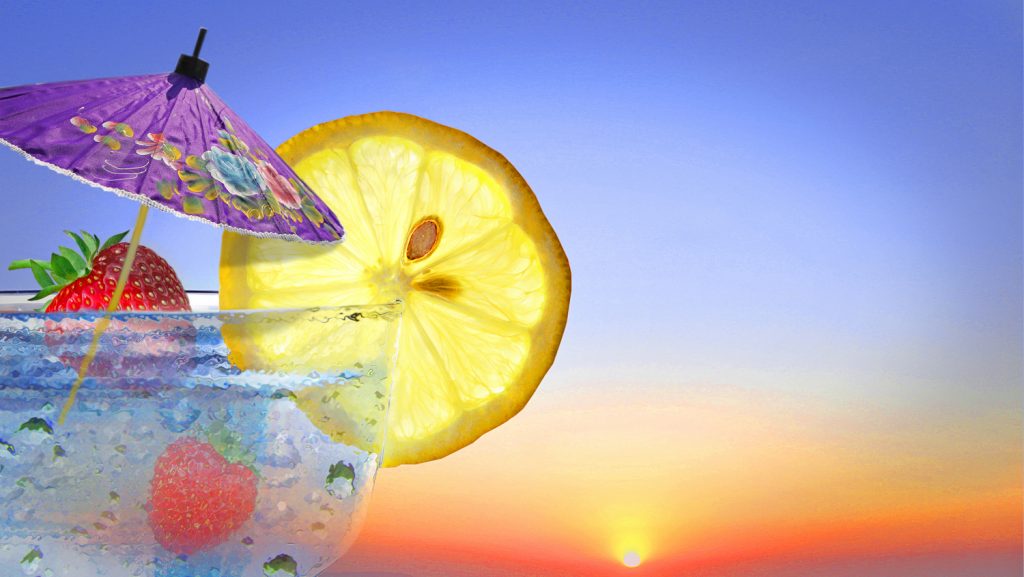 But give it time because this thing definitely hasn't peaked yet. As YOU went to press, in fact, celebrity blogger and author Zoella, had just posted a piece entitled "What It's Really Like to Attend a Sex Party IRL."
According to zoella.co.uk: "Contrary to popular belief, sex parties aren't reserved for the sex-mad, they're for ordinary folk: lawyers, teachers, writers, doctors, stylists, financial advisors and accountants."

Sex parties can be… but not necessarily have to be about…sex. Think "option" rather than "obligation". At a recent LGBTQ+ sex party in London's East End, strict anti-harassment policies were enforced by "armband wearers". There was a "gentle, respectful vibe", according to Yas Necati, gender columnist for the people of color magazine Gal-Dem, who wore a "cute harness and tight shorts".
Most organizers encourage partygoers to dress up, and bondage-wear is still going strong. You're just asked to be tolerant of those who don't do skin tight rubber. It's referred to as being "sex positive".
Remember, the new-gen sex party is ultra-inclusive, so guests are encouraged to experiment. Probably don't bother so much with the sequined/feathered mask, and no jeans. Some things will always be sacred.

If you are tempted to attend a sex party, but feel nervous about it, cast off your inhibitions! They're very aging! One London-based extreme fetish fantasy party (where phones are banned) reports having to construct a photo booth for their Instagram-obsessed clientele. In America the concept of sex parties is almost embarrassingly conventional. The online lifestyle platform InsideHook recently wrote: "Over the last decade, sex clubs and parties have shifted from the stuff of underground lore to an almost fixture of modern American life."
Big Sexy Chat: 2 Rad Fatties Unapologetically Sitting Around Chewing the Fat!
Hold on your horses, as we might have found one of the best binge-worthy podcasts out there! We all know you can find a podcast about anything these days, and with great choice variety comes great mediocrity. But not with these two! Chrystal & Merf are off to a great start! Fat-positive is sex-positive! Their topics are relevant, funny and on-point. These two talk openly about sex, life, and the beauty of being unapologetically comfortable in their bodies.
We strongly recommend episode 7 of Big Sexy Chat, where Chrystal & Merf tackle a controversial subject: SEX WORK IS REAL WORK! The girls strongly believe this and stand by it. They both are sex work positive, sex-positive, and fat sex evangelists!
Or episode 8, together with their friend Sydney from a Curvy Girl they debate on a very hot subject : Polyamory Myths. We were excited to hear all about it and be educated and entertained by Sydney. She is always provocative, full of sass, and so smart and you will love her way of turning a phrase. She is absolutely hilarious!
So if you're looking for new podcasts in 2022, Big Sexy Chat is one of the top choices! Whether you're looking for sex, sex toys, relationships, mental wellness, sex toy reviews, cannabis, cbd, medical fatphobia, glorifying fat bodies, movies, current events, hot topics, fashion, lingerie, and pretty much anything under the big fat sun, they got it!
Polyamorous relationships. Are they the same as polygamy?
Polyamorous relationships. Are they the same as polygamy?
Nowadays, more and more couples adopt the idea of a polyamorous relationship. But first of all what is polyamory?
Polyamory, a term that comes from the Ancient Greek "polu", which means many, and from the Latin "amor" which means love, is the practice of, or desire for, intimate relationships with more than one partner, with the informed consent of all partners involved.
People who identify as polyamorous are the people who believe in open relationships with a conscious management of jealousy and reject the view that sexual and relational exclusivity are prerequisites for deep, committed, long-term, loving relationships. Others prefer to restrict their sexual activity to only members of the group, a closed polyamorous relationship which is usually referred to as polyfidelity.
Some of the most common polyamory structures are:
Polyfidelity. This is where the partners in a group agree not to have sexual or romantic relationships with people who are not in the group.
Triad. This involves three people who are all dating one another, also called a throuple.
Quad. Similar to a triad, a quad is a relationship involving four people who are all dating one another.
Vee (or "V"). This is where one person is dating two different people, but those two people are not dating one another.
Polyamory has come to be an umbrella term for various forms of non-monogamous, multi-partner relationships, or non-exclusive sexual or romantic relationships. Its usage reflects the choices and philosophies of the individuals involved, but with recurring themes or values, such as love, intimacy, honesty, integrity, equality, communication, and commitment. It can also be distinguished from some other forms of ethical non-monogamy in that the relationships involved are loving intimate relationships, as opposed to purely sexual relationships.
The term polyamory first appeared in 1990, in an article called "A bouquet of Lovers" by Morning Glory Zell-Ravenheart, as "poly-amorous", the same word reappearing in 1992 Jennifer L. Wesp created the Usenet newsgroup alt.polyamory and the Oxford English Dictionary cites the proposal to create that group as the first verified appearance of the word. In 1999, Zell-Ravenheart was asked by the editor of the OED to provide a definition of the term, and she provided it for the UK version as "the practice, state or ability to have more than one sexual loving relationship at the same time, with the full knowledge and consent of all partners involved."The words polyamory, polyamorous, and polyamorist were added to the OED in 2006.
When it comes to polyamoury values, polyamorists believe in trust, honesty, dignity, and respect, but also in very good communication and negotiation.
Some polyamorists view excessive restrictions on other deep relationships as less than desirable, as such restrictions can be used to replace trust with a framework of ownership and control. It is usually preferred or encouraged that a polyamorist strives to view their partners' other significant others, often referred to as metamours or Osos in terms of the gain to their partners' lives rather than a threat to their own. Therefore, jealousy and possessiveness are generally viewed not so much as something to avoid or structure the relationships around, but as responses that should be explored, understood, and resolved within each individual, with compersion as a goal. This is related to one of the types of polyamory, which is non-hierarchical, where "no one relationship is prioritized above the rest, and the fact that polyamorists insist on working through problems in their relationships "through open communication, patience, and honesty."
Polyamorous marriages are not legal in many countries in the world, especially in the western countries, bigamy is prosecuted by the law. Several countries even prohibit people to live in polygamous relationships. This is the case in some states of the United States where the criminalization of a polygamous lifestyle originated as anti-Mormon laws, although they are rarely enforced. Polyamory, however, is on a continuum of family bonds that includes group marriage and it does not refer to bigamy as long as no claim to being married in formal legal terms is made.
What do you need to know before entering into a polyamorous relationship?
Before you get into a polyamorous relationship, it's a good idea to take time to educate yourself on polyamory and non-monogamy.
This means that many of the challenges that are unique to polyamory — such as navigating time management or dealing with jealousy when meeting the partner of your partner — can be even more difficult to deal with. Many may feel alone or at a loss when it comes to dealing with these challenges. There are a lot of terminologies involved in polyamory, too. Words like "metamour" or "compersion" help people describe relationships and experiences that are unique to non-monogamy. This terminology might seem unnecessary, but it's extremely useful for communicating with your partners. So, before you get into polyamory, it's important to do a little research.
Metamour Day is celebrated every year on February 28. It celebrates the relationships people have with their metamours (partners' other significant others, often referred to as metamours or OSOs. Polyamory Pride Day is celebrated every year on a day in Pride Month, polyamorists even participate in the parade sometimes.
International Solo Polyamory Day is celebrated every year on September 24. Solo polyamory is a type of polyamory in which an individual has or is comfortable with having multiple intimate (romantic or sexual) relationships without wanting to cohabit or "nest" with anyone partner, eschewing the "relationship escalator" which holds that relationships must follow a progression, or "escalator" from dating, to being exclusive, to becoming engaged, getting married and having children.
Polyamorous relationships are becoming increasingly common. And yet, many people falsely believe that polyamory never works, or that polyamorous relationships are "doomed" from the start.
In truth, it's a relationship style that works for many people. As with all relationships, communication and respect is key to making it work.
Polyamorous relationships — like monogamous relationships — can be healthy and fulfilling, depending on the circumstances and behaviors of the people in them.
Lastly, whether you're currently in a polyamorous relationship or not, you might benefit from connecting with polyamorous communities (online or offline). Making friends with like-minded people is a great way to learn more about polyamory and find support. Read more articles here